Home
About Us
FAQ
Privacy Policy
Contact Us
Books
DVDs
VHS
Charts
Audio Books
General Information
Secure Order Form
Mail & Fax Orders
Shipping Rates

Mastercard
Visa, Discover
* * *
Phone Toll Free:
1-877-577-8743
within U.S.A.
* * *
International
1-336-246-2663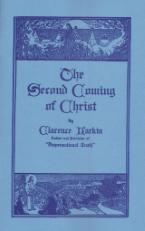 THE SECOND COMING OF CHRIST
Clarence Larkin, 1918-1922



A comprehensive booklet on the second coming of Christ illustrated with some of Larkin's famous charts. Topics include: The Transfiguration, Spirit World, Resurrections, Imminency of the Second Coming, History of the Doctrine, Church Versus the Kingdom, Signs of the Times, and more.


---
TABLE OF CONTENTS
The Second Coming of Christ
The Transfiguration
The Spirit World
The Resurrections
The Imminency of the Second Coming
The History of the Doctrine
The Church Versus the Kingdom
Is the World to be Converted Before Christ Comes?
The Signs of the Times
Poem--"He Shall Come"
---
SAMPLE CHART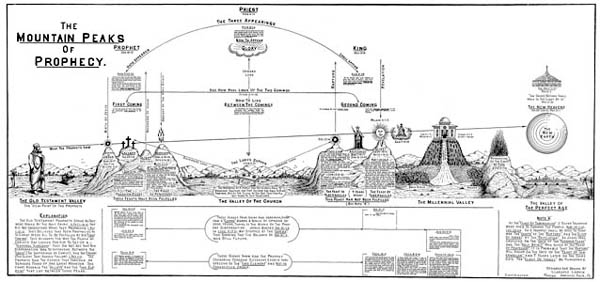 ---
LIST OF CHARTS AND ILLUSTRATIONS
The Two Comings
The Mountain Peaks of Prophecy
The Wise Virgins
The Foolish Virgins
Judgment Seat of Christ
The Heavens
The Stages of the Second Coming
The Resurrections and Judgments
The 7000 Years of Human History
The Church Versus the Kingdom
The Church
"Kingdom of God"--"Kingdom of Heaven"--"The Church"
The Seven Churches
Night and Day
Failure of Man
Religious Statistics of the World
---
BOOK SPECIFICATIONS
71-page booklet, charts, illustrations.