Home
About Us
FAQ
Privacy Policy
Contact Us
Books
DVDs
VHS
Charts
Audio Books
General Information
Secure Order Form
Mail & Fax Orders
Shipping Rates

Mastercard
Visa, Discover
* * *
Phone Toll Free:
1-877-577-8743
within U.S.A.
* * *
International
1-336-246-2663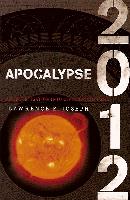 APOCALYPSE 2012: An Investigation Into Civilization's End

Lawrence E. Joseph, 2007



The countdown has begun--and there's nothing you can do to stop it. In this irresistibly entertaining book, Lawrence Joseph will make you think twice about your retirement plans as he explains why the year 2012 will likely be more tumultuous, catastrophic, and quite possibly revelatory than any other year in human history. Is it a coincidence that the burgeoning war between Christianity and Islam seems hell-bent for Armageddon? Or that numerous other religions, philosophies, and cultural traditions are signaling that the end is near, with 2012 emerging as the consensus target date? A new era is about to be born, with all the pain and blood and joy and release that birth naturally entails. View: Secular.

"Fascinating...incredible research and an equally incredible
sense of humor." - Tim LaHaye

Nail-biters beware because:
We're a million years overdue for a mass extinction on the scale of the one that wiped out the dinosaurs 60 million years ago.
The Earth's magnetic field--which shields us from harmful radiation--is developing a mysterious crack.
Our solar system is entering an energetically hostile part of the galaxy.
The supervolcano under Yellowstone National Park is getting ready to blow, and if it does, we can look forward to nuclear winter and near-total annihilation.
The next peak in the sunspot cycle (due in 2012) may well set records for the number and intensity of solar storms pummeling the Earth with radiation and igniting natural calamities such as earthquakes and Katrina-sized hurricanes.
The Maya, the world's greatest timekeepers, predict it's all going to stop in 2012.
---
TABLE OF CONTENTS
Acknowledgments
INTRODUCTION
GUILTY OF APOCALYPSE: THE CASE AGAINST 2012
SECTION I: TIME
WHY 2012, EXACTLY?
THE SERPENT AND THE JAGUAR

SECTION II: EARTH

THE MAW OF 2012
HELLFIRES BURNING
CROSSING ATITLAN

SECTION III: SUN

SEE SUN, SEE SUN SPOT.
AFRICA CRACKING, EUROPE NEXT

SECTION IV: SPACE

HEADING INTO THE ENERGY CLOUD
THROUGH THE THINKING GLASS

SECTION V: EXTINCTION

OOF!

SECTION VI: ARMAGEDDON

LET THE END-TIMES ROLL
HAIL THE STATUS QUO
2012, THE STRANGE ATTRACTOR
CONCLUSION
EPILOGUE 2012
Notes
References
Index

---
AUTHOR PROFILE
Lawrence E. Joseph is a journalist and science consultant who has written extensively on scientific matters, the environment, politics, and the business world for publications including New York Times, Salon, and Audubon. He is currently chairman of the board of Aerospace Consulting Corporation in Albuquerque, New Mexico.

---
BOOK SPECIFICATIONS
263 pages, paper, index.
ISBN: 9780767924481