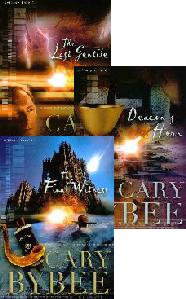 THE LAST GENTILE TRILOGY
Three Prophecy Novels

Cary R. Bybee, 2003


$44.95
Ships within
24 hours!


The Last Gentile is the first novel in an exciting new trilogy. If you liked The Left Behind series then you will love what the author has created here. In a world with already so much unexplainable natural disasters and bizarre weather patterns there is a belief that these catastrophes are a sign of evil and horrible things to come. You will be left to wonder if the revelation from the Apostle John is happening before your very eyes. Deaconís Horn and The Final Witness are the exciting continuation of this trilogy. Each book also available individually (see below).
AUTHOR PROFILE
Cary Bybee is married and has four children. He lives in Oregon and has worked as a scientist and engineer since graduating from Texas A&M in 1988. He is the author of "The Last Gentile," "Deaconís Horn," and "The Final Witness." Cary has a passion for music and in his spare time he writes and composes music and lyrics. As an international Materials Scientist Cary has worked extensively on new inventions in numerous countries throughout Europe and Asia.
---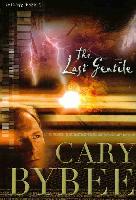 THE LAST GENTILE
The Last Gentile Trilogy #1

Cary R. Bybee, 2003


$14.95
Ships within
24 hours!


With volcanoes, earthquakes, tidal waves, and horrific weather around the planet, millions are dead and many are already beginning to starve. Zach Miles has been sent on a mission to find out if these disasters are a sign of the end of the world. As he travels to discover the truth, he also begins to repair his own broken life, yet danger is constantly before him. The Last Gentile is a thrilling novel that quickly reminds us how precarious our lives really are. You will be kept on the edge of your seat as you glimpse into the normally unseen spiritual world. 246 pages, paper.
---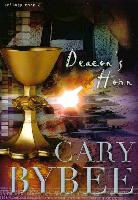 DEACON'S HORN
The Last Gentile Trilogy #2

Cary R. Bybee, 2003


$16.95
Ships within
24 hours!


Twenty-four hours have passed since billions of people disappeared from the earth. The world is in total chaos and it is only going to get worse as the Four Horse Apocalypse is now unveiled. Earth's inhabitants are in a desperate condition as wars erupt on every continent, while starvation and plage outbreaks continue to kill millions. A new world organization and leader has emerged, but to some like Joseph Bastoni this new leader and his right hand man Simon Koch are evil of the most dangerous kind!!! 340 pages, paper.
---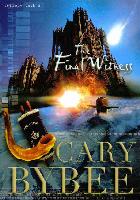 THE FINAL WITNESS
The Last Gentile Trilogy #3

Cary R. Bybee, 2003


$18.95
Ships within
24 hours!


The Final Witness is the terrifying conclusion to The Last Gentile series. The time has finally come, and the stage is set for the final battle between good and evil. The earth has been nearly destroyed, scorched by the sun, pelted by huge asteroids, infected with disease. Human suffering is incomprehensible, yet a few brave souls continue to fight against the Antichrist and his False Prophet. 380 pages, paper.
---
TOP | HOME
Copyright 2003-2015 by Cliffside Publishing House