Home
About Us
FAQ
Privacy Policy
Contact Us
Books
DVDs
VHS
Charts
Audio Books
General Information
Secure Order Form
Mail & Fax Orders
Shipping Rates

Mastercard
Visa, Discover
* * *
Phone Toll Free:
1-877-577-8743
within U.S.A.
* * *
International
1-336-246-2663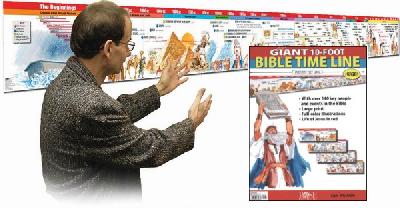 CLASSROOM GIANT 10-FOOT BIBLE TIME LINE

Rose Publishing, 2007



Now you can have a long, large print time line along the ceiling of your classroom, office, or home. It has more than 200 important people and events, from Adam and Eve to King David, from Moses to King Solomon, from Jonah to Daniel, from Jesus to the Apostle Paul. Includes dates of kings, prophets, battles, and key events. Colorful illustrations make it easy to identify the various periods in biblical history. Time line comes packaged in a 8.5 inch X 11 inch size and is put together in four panels end to end to form a 10-foot long time line.
---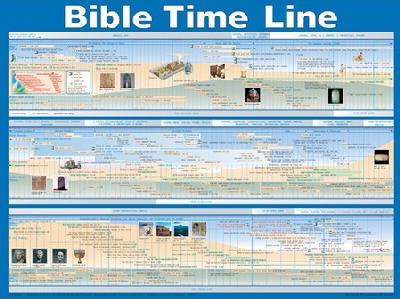 BIBLE TIME LINE - Wall Chart or Pamphlet

Rose Publishing, 2005


---
Bible Time Line shows hundreds of facts in biblical history. Includes dates of kings, prophets, battles, and key events. Compare Bible history, world history, and Middle East history side-by-side. Reproducible worksheets and teaching tips on the back. Size 19.5" x 26" laminated wall chart. Also available in a pamphlet that unfolds to 33" long (See photo below).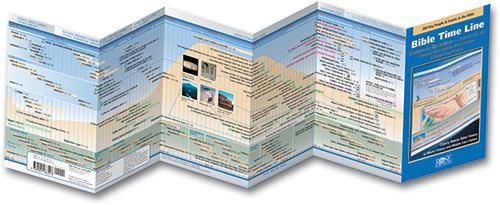 Also available as part of the book, Rose Book of Bible Charts, Maps & Time Lines
---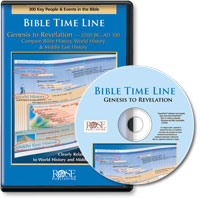 BIBLE TIME LINE POWERPOINT PRESENTATION
CD for Windows or Macintoshes

Rose Publishing, 2009



Based on the best-selling Bible Time Line pamphlet, this easy-to-use presentation compares Bible history, World history, and Middle East history in a visual way. For example, Daniel lived at the same time at Confucius and Buddha. Cleopatra was queen of Egypt just 30 years before Jesus' time. The first Olympic games were about the time of Jonah. Includes more than 100 full color, graphics rich slides with maps, pictures, and reproducible classroom handouts and worksheets on Israel's history.
More than 150 slides
Shows how the Old Testament points to Jesus
Reproducible classroom handouts
You control the timing, the speed and order
Computer System Requirements: To run this version of Genesis PowerPoint, you must have Microsoft PowerPoint 2001 or higher already installed on your computer (this CD does not come with PowerPoint application) and Adobe Acrobat Reader 4.0 or higher (if printing out the handouts), as well as -- Minimum for PCs: Pentium III or better, Windows 98, 98 2nd ed., NT 4.0 with Service Pack 6, Millennium, or Windows Professional, a CD drive, 256-Color Monitor. Minimum for Macintoshes: Mac OS 8.5 or higher; PowerPC, G3, or higher; a CD drive, 256-Color Monitor.
---
TOP | HOME
Copyright 2013 by Cliffside Publishing House