Home
About Us
FAQ
Privacy Policy
Contact Us
Books
DVDs
VHS
Charts
Audio Books
General Information
Secure Order Form
Mail & Fax Orders
Shipping Rates

Mastercard
Visa, Discover
* * *
Phone:
1-890-434-5708
* * *

REVELATION: The End of Days - DVD

A&E Home Video, 2015


$15.95
Ships within
24 hours!


What if the apocalyptic prophecies of the Book of Revelation were to unfold today? That's the terrifying question posed in this thrilling film from HISTORY. When the Wailing Wall comes down in a series of bomb attacks that rock Jerusalem, the event kick-start seven years of torment that test the limits of mankind. Monster storms ravage the coasts, a horrible virus kills millions, and children mysteriously vanish into thin air. Humanity's only salvation lies in the hands of a TV reporter and his cameraman who embark on an epic journey to decode the secrets of Revelation and identify the Antichrist. If they survive, they stand a chance of witnessing the most extraordinary event of all: The Second Coming of Christ. Episodes: Trumpets Sound; Road to Babylon. Widescreen. Total Running Time: 172 minutes. DVD Region Code 1 (U.S. & Canada).
---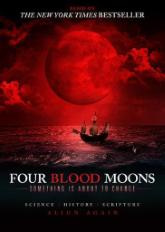 FOUR BLOOD MOONS - DVD
Something Is About To Change
(Based on the Best-Selling Book by John Hagee)

Capitol Christian Music Group, 2015


$18.95
Retail $19.99
Ships within
24 hours!


Four Blood Moons combines scripture, science, history and big-screen live action spanning centuries - exploring a rare lunar phenomenon that over the centuries has accompanied both tragedy and triumph for the Jewish people. From Pastor John Hagee's New York Times best-selling book of the same name (850,000 copies in print from Worthy Publishing), FOUR BLOOD MOONS debuted on March 23rd and again as an encore event on April 9th selling over 250,000 tickets in 700+ theaters across the country. It is rare when science, history and Scripture align, yet the last three series of "Four Blood Moons" have done exactly that. Are these the "signs" that God refers to in His Word? If they are, what do they mean? What is their significance for us today?
In his riveting and highly acclaimed book, Pastor John Hagee explores the supernatural connection of certain celestial events to biblical prophecy-and to the future of God's chosen people and to the nations of the world. Now comes the movie Four Blood Moons, produced by Rick Eldridge and directed by Academy Award(R) winner Kieth Merrill. These veteran filmmakers illustrate this fascinating phenomenon in a compelling docu-drama. Cinematic recreations of historical events from the United States, Israel and throughout the Middle East illustrate this story, along with expert testimonials from scientists, historians and religious scholars. Just as in biblical times, perhaps God is controlling the sun, the moon and the stars to send our generation a signal that something is about to change. The question is: Are we watching and listening for His message? 84 minutes. Closed-captioned. DVD Region Code 1 (U.S. & Canada).
---
THE REMAINING - DVD
After the Rapture, There are Fates Worse Than Death
Sony Pictures, 2015


$15.95
Retail $16.99
Ships within
24 hours!


The Remaining is an action-packed supernatural thriller that addresses questions of life, love and belief against an apocalyptic backdrop. A group of close friends gather for a wedding, but the celebration is shattered by a series of cataclysmic events and enemies foretold by biblical end-times prophecies. The survivors face a horrifying, uncertain future as they scramble for safety. But as their world collapses around them in chaos and terror will they choose real life through faith, or just try to survive? Running Time: 88 minutes. Rated PG-13. Language: English. Subtitles: Spanish, French. Closed Captioned. Special Features: Divine Revelations: Making The Remaining; Deleted Scene. DVD Region Code 1 (U.S. & Canada).
---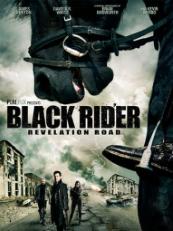 THE BLACK RIDER: Revelation Road 3 - DVD

Pure Flix Entertainment, 2014


$13.95
Retail $14.99
DVD
Ships within
24 hours!


The Rapture has come and gone, in it's wake is a famished wasteland filled with desperate scavengers and viscous bandits. Josh McManus (DAVID A. R. WHITE), a quiet drifter with a knack for fighting, finds himself in a dangerous border-town at the edge of the Wild Lands. The beleaguered local Mayor (JAMES DENTON) sends Josh on a vital mission to find the mysterious "Shepherd" (ROBERT GOSSETT). Is the Shepherd a true man of God or only a cult leader? With the aid of Sofia, a beautiful survivor (HILTY BOWEN), Josh will discover the truth in an action-packed adventure that will put his skills and his faith to the test. Also starring KEVIN SORBO as Honcho, the outlandish local lord of thieves. With special appearance by BRUCE MARCHIANO. Closed Captioned. Special Features: Bloopers, Behind the Scenes, Trailers. DVD Region Code 0 (Worldwide)
---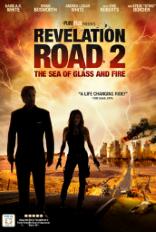 REVELATION ROAD 2 - DVD
The Sea of Glass and Fire
Pure Flix Entertainment, 2012



Revelation Road 2: The Sea of Glass and Fire continues the thrilling odyssey of Josh McManus (David A.R. White) as he journeys home to his wife (Jen Lilley) and daughter. Chasing Josh at every turn are the brutal outlaws Hawg (Brian Bosworth), Junkyard (Steve "Sting" Borden) and his rolling gang of killers. On the day after the Biblical Rapture, law and order have broken down - the highways have become a no-mans-land of bandits and looters. Josh's world has been shaken to the core and he must make a choice, embrace his past as a man of violence, or follow God's calling for his life and trust Him for the strength to carry on. Which will he choose? Running Time: 90 minutes. Not Rated. Language: English. Closed Captioned with English Subtitles. DVD Region Code 0 (Worldwide) Special Features: Trailers, Behind the Scenes with David A.R. White, L.A. Premiere with Brian Bosworth, Blooper Reel, Animated Storyboard.
---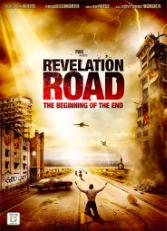 REVELATION ROAD - DVD
The Beginning of the End
Pure Flix Entertainment, 2012



Josh McManus (David A.R. White), a traveling salesman with a cloudy past, finds himself in a dusty West Texas town at the wrong time. An unfortunate series of events launch Josh into a war with an outlaw biker gang known as The Barbarians, led by a vicious man named Hawg (Brian Bosworth).

Then it happened... A flash in the sky, followed by a crippling series of earthquakes, sending the entire world into chaos. Some say it's the rapture but nothing will stop Josh from going home and confronting his worst fears. Will Josh look to God for strength as he fights a life threatening war that is both physical and spiritual? Running Time: 88 minutes. Not Rated. Language: English. Closed Captioned with English Subtitles. DVD Region Code 0 (Worldwide) Special Features: Trailers, Behind the Scenes, Blooper Reel.
---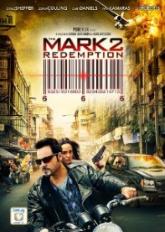 THE MARK 2: Redemption - DVD

Pure Flix Entertainment, 2012



Moments after parachuting from Flight 777, former Marine Chad Turner (Craig Scheffer) and flight attendant Dao (Sonia Couling) find themselves descending into a world of madness. The Tribulation has begun. Panic and chaos plague the streets, and cities are on fire. But they have even greater problems. They're being hunted by a team of mercenaries lead by Joseph Pike (Gary Daniels) and funded by the power-hungry, Phillip Turk (Ivan Kamaras) with orders to extract the biometric microchip living in Chad Turner's body and prepare it for the masses. The only hope to protect the microchip and prevent it from falling into the hands of evil is for Chad to summon all his elite skills in battle to outrun and outlast the forces against him - and call on a higher power to provide the necessary strength to prevail. Not Rated. Language: English. Closed Captioned with English Subtitles. DVD Region Code 0 (Worldwide).
---
THE MARK - BLU-RAY & DVD

Pure Flix Entertainment, 2012


---
In the wake of a global financial system melt-down, a new microchip technology has been invented that will usher in a "One World Government" system and a singular world currency. When jaded ex-soldier Chad Turner is forcibly implanted with this microchip he discovers this may be a sign of the end of civilization as we know it. As the global climate points to the approach of the Tribulation, it becomes clear that the microchip is the mark of the beast. En-route from Bangkok to Berlin his flight is hijacked by mercenaries who will stop at nothing to obtain the microchip, engaging Chad in the fight of his life that could change the course of history. Starring Craig Sheffer, Sonia Couling, Gary Daniels, Ivan Kamaras and Eric Roberts. Running Time: 92 minutes. Widescreen. Languages: English. Subtitles: English, Spanish. Closed Captioned. DVD Region Code 0 (Worldwide). Special Features: Behind the Scenes, Actor Interviews, Trailers.
---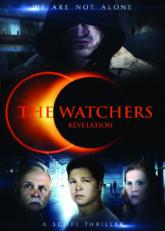 THE WATCHERS: Revelation - DVD

Vision Video, 2013



Is a race of benign extraterrestrials secretly influencing the world's governments? Are these creatures really ancient aliens sent to protect humanity from self-destruction, or are they evil beings set on deception as the world approaches its final days? An inexplicable archeological find leads Dr. Peter Kenner to conclude that we are not alone, aliens have visited the Earth in the distant past and have now returned. Struggling to reconcile the evidence with his once held religious views, Peter turns to his uncle, Josh Sanders, a retired scientist and a man of strong Christian faith. Meanwhile, Sarah Pennington seeks protection for her young daughter, Kara, believing the extraterrestrials are bent on abducting the gifted nine-year-old as they did Sarah's husband three years earlier. When the four are brought together by Ethan, a mysterious stranger, Peter and Sarah wrestle with their own beliefs as Josh seeks to convince them of the truth. It becomes clear that Kara has a very special gift-one that can expose the true nature of the extraterrestrials. Special Features: Director/Actor Commentary; Director/Crew Commentary; Behind the Scenes; Outtakes; English Subtitles. Not Rated. Running Time: 90 minutes. DVD Region Code 0 (Worldwide)
---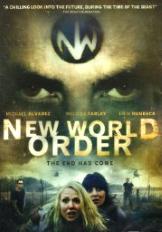 NEW WORLD ORDER - DVD
The End Has Come
Epic Royal Entertainment, 2012



The end has come, and a New World Order has arisen. Demi Holloway and Christen Brooks, finds themselves living in the apocalyptic era, foretold in the Holy Bible. Now three years already, since the inception of the New World Order. It's tyrant general known as the Supreme Chancellor sets out to bring the world under the rule of his master Lord Aldo De Luca. The Supreme Chancellor demands that all people of the world pledge their allegiance to Lord De Luca's ideals by registry of a global census and that they should receive a mark to distinguish them as legal citizens to be terminated. Demi and Christen are forced to make a choice to either live under the New World Order of the Antichrist, Aldo De Luca, or die for the testimony of Jesus Christ. Starring Michael Alvarez, Melissa Farley and Erin Runbeck. Running Time: 86 minutes. Widescreen. Not Rated. Language: English. No Subtitles. DVD Region Code 0 (Worldwide).
---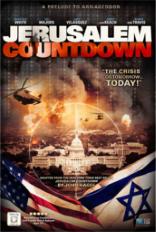 JERUSALEM COUNTDOWN - BLU-RAY & DVD
A Prelude to Armageddon

Pure Flix Entertainment, 2012


---
With the Middle East in turmoil, Israel's preeminent Ally is thrust into an impending war, America is now the target as the battle for Jerusalem begins. Based on the Best Selling Book by Dr. John Hagee, Jerusalem Countdown highlights the reality of an inevitable conflict between Israel and Islam.
When nuclear weapons are smuggled into America, Senior FBI Agent Shane Daughtry (David A.R White) is faced with an impossible task: find them before they are detonated. The clock is ticking and the only people who can help are a washed-up arms dealer (Lee Majors), a converted Israeli Mossad Agent (Stacy Keach) and a by-the-book CIA Deputy Director played by Randy Travis. Nuclear holocaust on American soil threatens global stability and the impending destruction of the world is coming to fruition, in this film of international terror and suspense. The prelude to Armageddon has begun… Rated: PG-13: Running Time: 85 minutes. Languages: English. Closed Captioned. DVD Region Code 0 (Worldwide). Special Features: Deleted Scenes, Behind the Scenes, Commentary, Trailers.
---
IN THE BLINK OF ANY EYE - DVD

Pure Flix Entertainment, 2009



One man's Revelation reveals he's been Left Behind.

It was meant to be the perfect getaway, suddenly it became a horrific vacation for Detective David Ramsey (David A.R. White). While aboard a private yacht on the shimmering Sea of Cortez, David's wife and friends suddenly disappear. During the investigation, as David's police Captain (Eric Roberts) is helping him unravel the mystery, David is shocked to wake up from the terrible nightmare…or was it? Caught in the recurring turmoil of knowing tragedy is inevitable, David realizes he is powerless to stop it. As each day repeats, David discovers evidence of a worldwide event known in Biblical prophecies as The Rapture. Now he must fight unseen forces to uncover the truth before time runs out. Approx. 85 minutes. Unrated. Pure Flix Family Approved. Special Features: Making of, Trailers, Commentary. DVD Region Code 1 (U.S. & Canada).
---
SIX: The Mark Unleashed - DVD

Sony Pictures, 2009



In the last days before Armageddon, a brutal dictator rules Earth. Using high-tech surveillance from satellites through a sophisticated chip implant, the Community Police Force infiltrates every facet of human existence, tracing each physical and digital footprint left behind. For humanity, freedom is just a fond memory and defiance means death. Two political prisoners (David White, Kevin Downes) meet a mysterious stranger (Stephen Baldwin) who holds the key to their escape and mankind's survival. Unbeknownst to the prisoners, CPF agents broker a deal with an inmate (Jeffrey Dean Morgan) for his life in exchange for betraying Christian renegades. These three unlikely allies must escape the executioner's blade, thwart a manhunt by elite CPF operatives (Amy Moon, Brad Heller) and join forces with the world's most wanted fugitive: the leader of the resistance (Cosimo Michael). If they fail, humanity will be marked for death, the resistance will collapse and the enemy will have taken every last life. Starring: Stephen Baldwin, David White, Kevin Downes, Jeffrey Dean Morgan, Amy Moon, Brad Heller and Cosimo Michael. Approx. 106 minutes. Not Rated. DVD features: English Closed Captioning, Director's Commentary, Bloopers Reel, Deleted Scenes. DVD Region Code 1 (U.S. & Canada).

Also available in English VHS and Spanish VHS
---
VANISHED IN THE TWINKLING OF AN EYE - DVD

John Hagee, 1995, 2008



In this stunning and prophetic docu-drama, Pastor John Hagee whisks you into the near future, into a world spinning wildly out of control. The terror of global destruction is matched only by the personal tragedies and loss of those left behind. It is through these stories that VANISHED powerfully illuminates the stunning prophecies of God's word. But VANISHED is far more than a dramatic portrayal of what is to come. As the prophetic events unfold - the rapture, the rise of the anti-christ, the deception, the persecution of new believers - Pastor Hagee is right there to explain exactly what the Word of God teaches about them. Closed Captioned. DVD Region Code 1 (U.S. & Canada).
---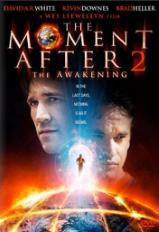 THE MOMENT AFTER 2: The Awakening - DVD

Christian Cinema, 2007



The sequel to the bestselling endtimes drama, The Moment After.

After a dramatic escape from death row, former FBI agent Adam Riley (David A.R. White) reunites with his fiend an and mentor Jacob Krause (Brad Heller) leader of The Way, and his small remnant of Christians. Little do they know of the forces that are out for their destruction. Global Alliance leader Commander Fredericks (Monte Perlin) has forced Adam's former partner Charles Baker (Kevin Downes) to hunt them down while a ragtag militia, led by "Captain" Jackson (Lonnie Colon), spy on them for their own gain. As events lead to an explosive confrontation, all will be forced to an awakening of the real struggle... for their very souls. 93 minutes, Widescreen, DVD Region Code 0 (Worldwide), Closed Captioned, Languages: English, Spanish and Portuguese.
---
GONE - DVD

RiverRain Productions, 2005



SURVIVOR stars Dirk Been and Joel Jlug play driven young lawyers in this post-apocalyptic thriller. When an international corporation is accused of spilling potentially dangerous materials, the young men are sent to Manila in the company's defense. However, they meet a much greater challenge when they realize that they are facing the Earth's demise. Addressing the theme of "rapture," this film examines the chaos that could ensue were all Christian people removed from the Earth. Facing their world's destruction, the main characters in GONE are forced to reexamine the value of everything from God to the whole human race. Widescreen Version. Special Features: Digitally Enhanced Sound, Cast & Crew Info, Director's Commentary, Production Notes, Still Photos. DVD Region Code 1 (U.S. & Canada).
---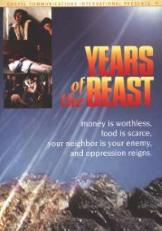 YEARS OF THE BEAST - DVD

Skyline Productions, 1981



A fast-moving feature-length dramatic film portraying the events in the book of Revelation, this powerful story explores the end times with realisc characters and prophetic accuracy. Experience a society where money is worthless, food is scarce, your neighbor is your enemy and oppression reigns. Watch the ultimate forces of Satan and God prepare for the final battle. Feel the great and ultimate triumph of Christ's return and look up with encouragement, "for your redemption draweth nigh." Witness the years of tribulation and the great and ultimate triumph of Christ and His church. Cast: Gary Bayer, Jerry Houser. 98 minutes. DVD languages include: English, Portuguese and Tagalog. DVD Region Code 1 (U.S. & Canada).


---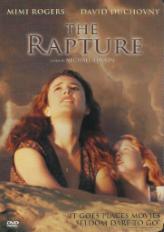 THE RAPTURE - DVD

Michael Tolkin, director, 1991



Caution: This film is Rated R.

The acclaimed film The Rapture is a sexual and spiritual awakening. Written and directed by Michael Tolkin (writer-producer of The Player), this powerful thriller stars Mimi Rogers (The Door in the Floor) and David Duchovny ("The X-Files"). Rogers gives the performance of a lifetime as Sharon, a bored, beautiful telephone operator who seeks excitement in orgiastic sex with strangers. Later, tormented by feelings of emptiness, she attempts suicide. Comforted by members of a cult-like religion who is preparing for the second coming of Christ- "The Rapture" - Sharon undergoes a religious conversion that is hallucinatory, frightening and utimately tragic. Praised for its power and originality, The Rapture is "unnerving and outrageously uncomprising... you haven't seen anything like it." (Newsweek). Special features include the original theatrical trailer and commentary by Michael Tolkin, Mimi Rogers, David Duchovny and Patrick Bauchau. Runtime approx. 100 minutes. Rated R. Closed Captioned. Languages: English, English Subtitles and Spanish Subtitles. DVD Region Code 1 (U.S. & Canada).
---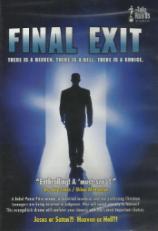 FINAL EXIT - DVD

DRC Productions, 2002



A Nobel Peace Prize winner, a convicted murderer and two professing Christian teenagers are being escorted to judgment. Who will spend eternity in heaven? This evangelistic drama will confront you with life's most important choices: Jesus or Satan? Heaven or Hell? DVD features English and Spanish languages. 42 minutes. DVD Region Code 1 (U.S. & Canada).



---
EARLY WARNING - DVD

Missionary Enterprises Productions, 2001



This classic end-times drama gives a glimpse of events that may be taking place today - events which have perilous significance when pieced together in the light of key prophecies in God's Word, the Bible. Newspaper reporter Sam Jensen is in pursuit of a once-in-a-life-time story. Jenny Marshall, a member of a Bible study group studying the prophesied End Times, has a special understanding that intrigues Jensen. An exciting film for anyone concerned about Earth's coming final judgment! Approx. 86 minutes. Not Rated. DVD Region Code 0 (Worldwide).
---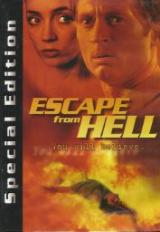 ESCAPE FROM HELL - DVD

DRC Productions, 2000



The story of Dr. Eric Robinson, who becomes obsessed with the idea of an afterlife that leads all people to heaven. Through a series of events that leads to his own death, he finds out that hell is a very real place for those who have rejected the grace an love of Jesus Christ. Don't miss this action packed movie that uses state-of-the-art special effects to take us to Heaven and Hell. This new evangelistic movie challenges viewers to confront the inevitable…death and judgment. In action-packed drama we get a glimpse of what heaven and hell may be like. 78 minutes. DVD features enhanced visual effects, additional sound effects, commentary, bonus trailers. DVD Region Code 1 (U.S. & Canada).
---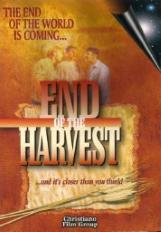 END OF THE HARVEST - VHS & DVD

Christiano Film Group, 1999


---
A thought-provoking evangelistic film about end times... Shows how close we are to the Second Coming of Christ and the events surrounding it. This film clearly presents the gospel and can be an effective tool in reaching people for Christ before it's too late. 54 minutes. DVD languages include: English and Spanish. DVD Region Code 1 (U.S. & Canada).


---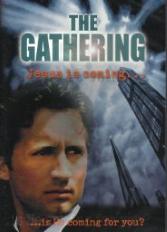 THE GATHERING - VHS & DVD

DRC Productions, 1998


---
Michael Carrey's world turns upside down when the successful marketing executive catches a glimpse of the near future. He struggles to understand the meaning of the messages and must convince his loved ones that Jesus will soon return.
Who will listen before it is too late? Who will heed the warning? State of the art special effects captures the drama of the Rapture in this ultimate End Times story. DVD features English and Spanish versions. DVD Region Code 1 (U.S. & Canada).


---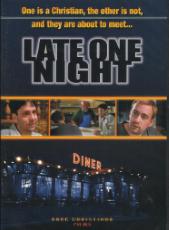 LATE ONE NIGHT - DVD

Dave Christiano Films, 2001



Three factory workers make their routine stop at a diner late one night. Just before closing, a man comes in and takes a seat at the counter. One of the workers, an antagonist named Larry, tries to strike up a conversation with the man but he doesn't respond. Disturbed by this, Larry persists and finds out the man is a Christian. What follows is an intense drama about the most important issue in life...and eternity. LATE ONE NIGHT clearly explains what the Bible means when it says "you must be born again". This movie presents the gospel of Jesus Christ, not only in word, but with a visual example of His great love for all. It also has a dialogue about hell that will cause any viewer to stop and consider the end result. 33 minutes, widescreen, DVD Region Code 1 (U.S. & Canada).
---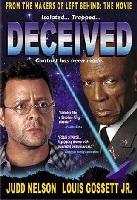 DECEIVED - DVD

Cloud Ten Pictures, 2002



From the producers of Left Behind: The Movie comes DECEIVED, a chilling 21st century supernatural thriller.

While promising to open the door to an entirely new type of warfare, a top-secret Pentagon experiment designed to unleash paranormal powers suddenly goes wildly out of control. At the same time an observatory in the Sierra Nevada Mountains receives a confirmed extraterrestrial signal. With evidence that the two are somehow connected, Colonel David Garrett (Louis Gossett Jr.) rushes with a team of commandos to the observatory. Meanwhile, the billionaire who has funded the observatory gathers his own team, built around computer expert Jack Jones (Judd Nelson), with the goal of immediately sharing the signal with the entire world. 99 minutes. Closed Captioned. DVD Region Code 1 (U.S. & Canada).
---
TOP | HOME
Copyright 1996-2016 by Cliffside Publishing House