Home
About Us
FAQ
Privacy Policy
Contact Us
Books
DVDs
VHS
Charts
Audio Books
General Information
Secure Order Form
Mail & Fax Orders
Shipping Rates

Mastercard
Visa, Discover
* * *
Phone:
1-890-434-5708
* * *

International Customers - click here for important information on VHS & DVD compatability before ordering.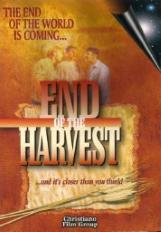 END OF THE HARVEST - VHS & DVD

Christiano Film Group, 1999


$19.95
VHS Video
Ships within
24 hours!


---
$9.95
DVD Version
Ships within
24 hours!


A thought-provoking evangelistic film about end times... Shows how close we are to the Second Coming of Christ and the events surrounding it. This film clearly presents the gospel and can be an effective tool in reaching people for Christ before it's too late. 54 minutes. DVD languages include: English and Spanish.


---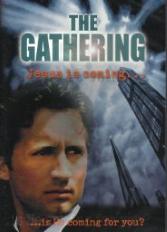 THE GATHERING - VHS & DVD

DRC Productions, 1998


$9.95
Retail $19.95
Save: $10.00 (50%)
Ships within
24 hours!


---
$19.95
DVD Version
Ships within
24 hours!


Michael Carrey's world turns upside down when the successful marketing executive catches a glimpse of the near future. He struggles to understand the meaning of the messages and must convince his loved ones that Jesus will soon return.
Who will listen before it is too late? Who will heed the warning? State of the art special effects captures the drama of the Rapture in this ultimate End Times story. DVD features English and Spanish versions.


---
THE MOMENT AFTER

TMA Productions, 1999, 2002


$4.95
VHS Retail $19.95
Save: $15.00 (75%)
Ships within
24 hours!


In the twinkling of an eye, a mass disappearance has occurred. Moments after the turmoil and confusion, the FBI is called in to investigate and locate the missing persons. Before long the investigation turns toward a mysterious man (Brad Heller) who seems to be raising up a paramilitary organization. Does this man hold the key to the answers the world is seeking? If you seek, you shall find... The Truth is out there... and is found in this dramatic interpretation of the Book of Revelation and the prophecies of Daniel. 90 minutes. Closed Captioned.


---
GONE - VHS

RiverRain Productions, 2002


$9.95
Retail $19.95
Save: $10.00 (50%)
Ships within
24 hours!


In this post-apocalyptic thriller, 'Survivor' stars Dirk Been and Joel Klug star as tenacious, young lawyers who are sent to Manila to defend a multi-national corporation accused of spilling hazardous waste; but instead, meet their fate in the last days of the Earth. Chaos ensues when the Rapture strikes, causing the characters to size up the world, humanity, and finally God in this highly intelligent, critically acclaimed motion picture, "GONE". Presened in Widescreen Format.
---
TOP | HOME
Copyright 1998-2015 by Cliffside Publishing House