Home
About Us
FAQ
Privacy Policy
Contact Us
Books
DVDs
VHS
Charts
Audio Books
General Information
Secure Order Form
Mail & Fax Orders
Shipping Rates

Mastercard
Visa, Discover
* * *
Phone Toll Free:
1-877-577-8743
within U.S.A.
* * *
International
1-336-246-2663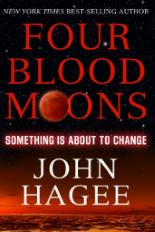 FOUR BLOOD MOONS
Something Is About to Change

John Hagee, 2013



"...There will be signs in the sun, in the moon, and in the stars...Now when these things begin to happen, look up and lift up your heads, because your redemption draws near." Luke 21:25a, 28

It is rare that Scripture, science, and history align with each other, yet the last three series of Four Blood Moons have done exactly that. Are these the "signs" that God refers to in His Word? If they are, what do they mean? What is their prophetic significance? In this riveting book, New York Times best-selling author, Pastor John Hagee, explores the supernatural connection of certain celestial events to biblical prophecy—and to the future of God's chosen people and to the nations of the world. Just as in biblical times, God is controlling the sun, the moon, and the stars to send our generation a signal that something big is about to happen. The question is: Are we watching and listening to His message? 257 pages, paperback.

More Information, Table of Contents, Author Profile
---
FOUR BLOOD MOONS - Set of 4 Unabridged Audio CDs
Something Is About to Change

John Hagee, 2013



"...There will be signs in the sun, in the moon, and in the stars...Now when these things begin to happen, look up and lift up your heads, because your redemption draws near." Luke 21:25a, 28

It is rare that Scripture, science, and history align with each other, yet the last three series of Four Blood Moons have done exactly that. Are these the "signs" that God refers to in His Word? If they are, what do they mean? What is their prophetic significance? In this riveting audio book, New York Times best-selling author, Pastor John Hagee, explores the supernatural connection of certain celestial events to biblical prophecy—and to the future of God's chosen people and to the nations of the world. Just as in biblical times, God is controlling the sun, the moon, and the stars to send our generation a signal that something big is about to happen. The question is: Are we watching and listening to His message? Set of 4 unabridged audio CDs. Read by Dean Gallagher.
---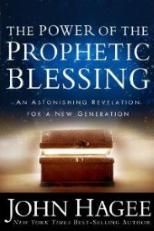 THE POWER OF THE PROPHETIC BLESSING
An Astonishing Revelation for a New Generation

John Hagee, 2012


---
It's a wonderful secret the Jewish people have known for centuries. A gift Christians have neglected for far too long. It is the life-transforming power of the "Prophetic Blessing." And in this remarkable book by pastor and New York Times best-selling author John Hagee, you'll learn what it is, the way it is presented throughout the narrative of Scripture, and most importantly, how you can release it into the lives of your loved ones and receive it in your own life. 304 pages.
More Information, Table of Contents, Author Profile
---
EARTH'S FINAL MOMENTS
Powerful Insight And Understanding Of The Prophetic Signs That Surround Us

John Hagee, 2011



According to biblical prophecy, Earth is careening toward its final act on the stage of life. God is assembling the cast of characters that will catapult Earth into its eternal moments, and final preparations are being made for the final scene—a scene so powerfully dramatic that nothing ever seen before could possibly compare with what God has in store for this final act. Using biblical prophecy and current events, John Hagee traces the significance of the Jewish nation as God's chosen and shows that the restoration of the Jews to their own land was the opening scene. He aligns prophecy with occurring End Time signs, such as international wars, famines, and earthquakes. He describes Israel's emerging final opponent and the nations that will partner in opposition. He uses prophecy to predict the future of the Western world. Finally he reveals the shock and awe of God's judgment upon those who oppose Israel and shows how today's world is poised to enter the mother of all wars—Armageddon. 120 pages, hardcover.

More Information, Table of Contents, Author Profile
---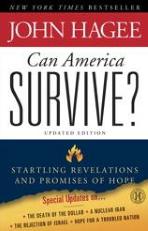 CAN AMERICA SURVIVE?: Updated Edition - Paperback
Startling Revelations and Promises of Hope

John Hagee, 2010, 2011



This paperback version of Pastor John Hagee's newest book has ripped-from-the-headlines updates. New material has been added regarding the death of the dollar, a nuclear Iran, and the rejection of Israel. Further, this New York Times best-selling author says the United States is heading into a "Perfect Storm." Titanic. John F. Kennedy's assassination. 9/11. John Hagee maintains that these American tragedies all have one element in common: they were unthinkable. And in the opening pages of his newest book, Can America Survive? Hagee uses these tragedies to prove two points: that the unthinkable can happen and, given the right conditions, the unthinkable can quickly become the inevitable. 300 pages, paperback.

More Information, Table of Contents, Author Profile
---
FINANCIAL ARMAGEDDON

John Hagee, 2008



It is no secret that we are living in a time of global crisis. The financial meltdown of Wall Street, bank failures, the subprime lending crisis, and uncontrollable gasoline prices are creating enormous stress for Americans. And now, we are facing an economic crisis that many are comparing to the events leading up to the Great Depression. You can be assured that God is not surprised by these issues-in fact, all of these events are clearly documented in the Bible as signals pointing to the "end of the age" as we know it. In Financial Armageddon, Pastor John Hagee, a master teacher on Bible prophecy and an astute and successful businessman, clearly demonstrates… Why our current economic crisis is happening; What will ensure your financial freedom in the face of any crisis; How world events are lining up with Bible prophecy; What the Bible says will happen next and much, much more! 129 pages, paper.

More Information, Table of Contents, Author Profile
Books on America in Prophecy
---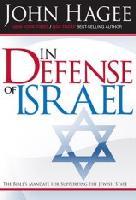 IN DEFENSE OF ISRAEL
The Bible's Mandate for Supporting The Jewish State

John Hagee, 2007



Why is the Middle East in such turmoil? Is the modern State of Israel in the plan of God? Can and should Christians do more than pray for Israel? Does God's Word contain instructions to Christians regarding the treatment of Jewish people? As Hagee guides readers through the scriptures that explain why Christians need to stand with Israel and the Jews today with as much fervor as God does, they will encounter a man deeply passionate about loving this historic people of God. They'll be inspired to take up that same mantle of love and play a part in extending acceptance and favor to the people of Israel, just as God has called them to do. 207 pages, paper, index.

More Information, Table of Contents, Author Profile.
More Books on Israel in Prophecy
---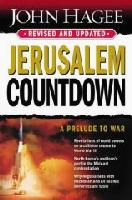 JERUSALEM COUNTDOWN
Revised and Updated Edition

John Hagee, 2006, 2007



There will soon be a nuclear blast in the Middle East that will transform the road to Armageddon into a racetrack. America and Israel will either take down Iran, or Iran will become nuclear and attempt to take down America and Israel. In this powerful new updated edition, you will discover:
The identities of the key players in a world-changing nuclear showdown.
The role of Russia, China, Europe, and America in the coming nuclear war.
Why Israel's war with Hezbollah was only a preview of coming events.
God's plan and purpose for His people in the coming crisis.
263 pages, paper, appendix, index.
More Information, Table of Contents, Author Profile.
First edition also available in Spanish
More Books on Israel in Prophecy
---
JERUSALEM COUNTDOWN: Revised and Updated
Set of eight Audio CDs
John Hagee, 2007



This highly anticipated audio version on CD of John Hagee's best selling updated edition of "Jerusalem Countdown," unveils the reasons radical Islam and Israel cannot dwell peaceable together. Dr. Hagee paints a convincing picture explaining why Christians must support the State of Israel by saying, "Those nations who align with God's purpose will receive His blessing. Those who follow a policy of opposition to God's purpose will receive the swift and severe judgment of God without limitation." Can anyone actually believe that the Islamic fanatics presently in charge of the Iranian government would not use nuclear weapons on Israel, America, and the world? The acclaimed radio broadcaster, actor, writer, and journalist Eric Martin narrates this audio book on CD. Set of eight Audio CDs.


---
ATTACK ON AMERICA
New York, Jerusalem, and the role of Terrorism in the Last Days

John Hagee, 2001



Hagee explores several reasons for the terrorist assault, including America's spiritual poverty, the historical antagonism between Arabs and Jews, and the powerful significance of the Temple Mount, a thirty-five acre parcel that is the most fiercely contested real estate on the planet. In this updated version of The Battle for Jerusalem, Hagee also carefully looks at what this new step in the struggle will mean for America-and the world-in the days and years to come. 274 pages, paper.

More Information, Table of Contents, Author Profile
More Books on America in Prophecy
---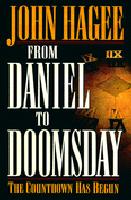 FROM DANIEL TO DOOMSDAY
The Countdown Has Begun

John Hagee, 1999



Hagee's most complete end-times book yet! As if carefully weighing each tick of a clock, he systematically counts down the prophetic events leading to Christ's second coming---showing you the signs to watch for. Financial crisis on Wall Street is just one of the indicators he reveals through Scripture and media information as a sign of the end.
285 pages, paper

More Information, Table of Contents, Author Profile
---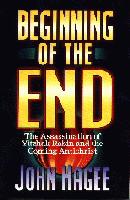 THE BEGINNING OF THE END
The Assassination of Yitzhak Rabin and the Coming Antichrist
John Hagee, 1996


In this hard-hitting, timely, and insightful book, Dr. John Hagee will help you understand the assassination of Yitzhak Rabin and how it fits into the events prophesied centuries ago that are recorded in the Bible. Hagee answers these questions and more: What does the assassination reveal about how far along we are on the prophetic timetable? Are we the "terminal generation?" What is the future of Jerusalem? What will Antichrist be like and how will he attempt to secure peace for Israel?
196 pages, paper, maps


---
VANISHED IN THE TWINKLING OF AN EYE - DVD

John Hagee, 1995, 2008



In this stunning and prophetic docu-drama, Pastor John Hagee whisks you into the near future, into a world spinning wildly out of control. The terror of global destruction is matched only by the personal tragedies and loss of those left behind. It is through these stories that VANISHED powerfully illuminates the stunning prophecies of God's word. But VANISHED is far more than a dramatic portrayal of what is to come. As the prophetic events unfold - the rapture, the rise of the anti-christ, the deception, the persecution of new believers - Pastor Hagee is right there to explain exactly what the Word of God teaches about them. Closed Captioned. Region Code 1.
---
TOP | HOME
Copyright 1996-2014 by Cliffside Publishing House