Home
About Us
FAQ
Privacy Policy
Contact Us
Books
DVDs
VHS
Charts
Audio Books
General Information
Secure Order Form
Mail & Fax Orders
Shipping Rates

Mastercard
Visa, Discover
* * *
Phone Toll Free:
1-877-577-8743
within U.S.A.
* * *
International
1-336-246-2663
SAVE UP TO 80%!
Quantities limited to stock on hand.
---
BIBLE PROPHECIES: Faith, History & Hope

American Bible Society, 2009


$12.50
Retail $24.95
Save $12.45 (50%)
Ships within
24 hours!


Who were the prophets of the Bible and what were their prophecies? This book explores these intriguing people, their messages, and the influence they still exert on our lives today. Though some of these prophecies found their fulfillment in the fates of ancient nations and in the life of Jesus, others seem to relate to events still to come. Even today, people often look to the words of Daniel, Amos, Zechariah and other biblical voices to help them understand the world around them. 127 pages, hardcover, illustrated.
More Information, Table of Contents
---
WHAT JESUS SAYS ABOUT EARTH'S FINAL DAYS

Mark Hitchcock, 2003


$3.95
Retail $7.95
Save $4.00 (50%)
Ships within
24 hours!


Nothing takes God by surprise. He's in total control. And on the Mount of Olives two days before He died, Jesus gave His closest followers a clear forecast of what was coming. Join Mark Hitchcock and listen to the Master's voice concerning earth's finals days. 125 pages, paper.
More Information, Table of Contents, Author Profile
---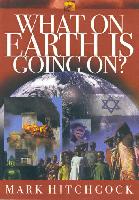 WHAT ON EARTH IS GOING ON?

Mark Hitchcock, 2002


$3.95
Retail $7.95
Save $4.00 (50%)
Ships within
24 hours!


Like others, do you wonder, "What's going on?" does it feel like your global village is getting smaller, your free world more dangerous? Does the evening news sound more and more like play-by-play coverage of unfolding events prophesied in the book of Revelation? Is it possible that Jesus Christ will return soon? Is it time you found out why--and where, and when He said He'd come? 110 pages, paper.
More Information, Table of Contents, Author Profile
---
FALSE MESSIAH: The Ministry of Father Divine and the Influences of New Thought Theology on the Ministry of Father Divine
R. Mack Pumphrey, 2007


$7.50
Retail $14.95
Save $7.45 (50%)
Ships within
24 hours!


"Many shall come in my name, saying I am Christ; and shall deceive many." -Matthew 24:5 In the twentieth century alone, more than one thousand so-called "false Christs" have appeared. Many are of the view that Father Divine was one of these. We read in 1st John 4:1: "Beloved, believe not every spirit, but try the spirits whether they are of God: because many false prophets are gone out into the world." Nothing is more timely or more needful than discernment in today's church - the ability to recognize truth and distinguish it from error. In Revelation 3:11 Jesus is quoted again as saying, "Behold I come quickly: hold that fast which thou hast, that no man take thy crown." 201 pages, paper.
More Information, Table of Contents, Author Profile.


---
BEYOND THE END TIMES
The Rest of... The Greatest Story Ever Told

John Noe, 1999


$9.95
Retail $19.95
Save $10.00 (50%)
Ships within
24 hours!


Do We Really Need Another End-Times Book?
As long as the others fail to recognize that "the end" the Bible proclaims is behind us and not ahead of us, is past and not future, the answer is a resound, YES! No consideration of the end times is complete without a look at the "past fulfillment," or preterist, view of prophecy. 300 pages, paper, appendix
More Information, Table of Contents, Author Profile
---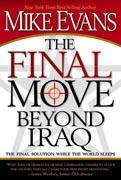 THE FINAL MOVE BEYOND IRAQ - Book
Mike Evans, 2007


$7.50
Retail $14.95
Save: $7.45 (50%)
Ships within
24 hours!


Mike Evans addresses the greatest threat America has faced since the Civil War: the Islamic revolution, or Islamofascism. While the United States debates the best way to solve the situation in Iraq, the terrorists are claiming victory and planning to take their show to American soil once again. Drawing from extensive interviews with prime ministers, CIA directors, and other insiders, Evans looks at the history and ideology behind the Islamic revolution to explore its very real threat to U.S. interests -why radical Islamic terrorists will only step back when they fear us, why victory in Iraq is important to U.S. security, why the United States and Israel cannot sit idly by and let Iran achieve its desire for nuclear weapons, and why stabilization in Iraq now would sound defeat rather than victory. 344 pages, paper, index.
More Information, Table of Contents, Author Profile.
Also Available in Spanish!


---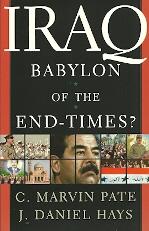 IRAQ: BABYLON OF THE END-TIMES?

C. Marvin Pate and J. Daniel Hays, 2003


$6.50
Retail $12.95
Save: $6.45 (50%)
Ships within
24 hours!


Authors Pate and Hays believe in biblical prophecy, but they also know it's crucial to distinguish correct interpretations of prophecy from incorrect ones. Iraq--Babylon of the End-Times? provides a sensible approach to examining current events in the Middle East in light of biblical prophecy and geopolitical history.
With clear and persuasive arguments it sheds light on questions such as:
Are the political enemies of America the biblical enemies of God?
How accurate is the biblical interpretation popularized by the Left Behind Series?
What is the significance of Saddam Hussein's self-identification with Nebuchadnezzar?
According to Bible prophecy, must Babylon be rebuilt and destroyed again?
Are the modern-day Iraqis related to the ancient Babylonians?
Could Daniel's "revived Roman Empire" refer to the European Union or United Nations?
More Information, Table of Contents, Author Profile


---
EARTH'S TWO-MINUTE WARNING - Book
Today's Bible-Predicted Signs of the End Times
John Wheeler, Jr., 1996
Foreword by Dr. Tim LaHaye


$7.50
Retail $14.95
Save: $7.45 (50%)
Ships within
24 hours!


Is time running out for the human race? From the ancient prophecies of the Bible, Earth's Two-Minute Warning gives up-to-the-minute answers to vital contemporary questions like these:
Was the 1989 World Series earthquake in San Francisco just a chance calamity or a divine warning to America?
Will the massive devastation predicted by the prophet Ezekiel be caused by a nuclear holocaust that wil engulf the globe?
Who is the anti-Semitic Russian demagogue whose name means "Master of the World"?
Is there a diabolical plot by "space aliens" in UFOs to infiltrate the human race?
How is our time exactly like the Days of Noah, when God destroyed the Earth with a flood?
Will the touted "Republican Revolution" renew our decadent American civilization, as Newt Gingrich believes?
Will Christians in America face intense persecution in the near future?
More Information, Table of Contents, Author Profile.
---
EDGE OF APOCALYPSE - Set of 10 Unabridged Audio CDs
The End Series Volume I

Tim LaHaye & Craig Parshall, 2010


$14.95
Retail $29.99
Save: $15.04 (50%)
Ships within
24 hours!


In Tim LaHaye—creator and co-author of the world-renowned Left Behind series—and Craig Parshall's Edge of Apocalypse unabridged audio CD, Joshua Jordan's new weapons defense system will secure America against an array of new enemies, including a nuclear strike on New York City by North Korea. But global forces are mounting and corrupt government leaders will go to any extreme to prevent an impending economic catastrophe. As world events begin setting the stage for the "end of days" foretold in Revelation, Jordan must weigh the personal price he must pay to save the nation he loves. Set of 10 unabridged audio CDs. Approximately 11 hours. Read by Stefan Rudnicki.
---
WHY DO WE HAVE TRIALS? - Two Audio Cassettes

Hal Lindsey, 2001


$4.95
Retail $9.95
Save: $5.00 (50%)
Ships within
24 hours!


In a world of growing uncertainty and increasing instability, trials have become a daily part of life. Christians are not exempt from these difficult times. Discover the ten reasons for Christian trials and learn how to differentiate between the human viewpoint and the divine viewpoint regarding tests of faith. Lindsey shows fellow Christians how difficulties help us demonstrate our faith and bring glory to God.
---
PROPHECY 2000
David Allen Lewis, 1990


$5.20
Retail $12.95
Save: $7.75 (60%)
Ships within
24 hours!


This is the book that can help you chart your course in the 1990s! Do troubled waters lie ahead? What will your world be like by the year 2000 if Jesus has not come by then?
Is Russia the Magog bear of the North?
Will communism fade into oblivion?
European Alliance -- 1992 -- revived Rome?
Prosperity or financial crash in the 1990s?
The great Rapture debate.
Antichrist -- the beast is prowling.
The United States in prophecy.
428 pages, paper


---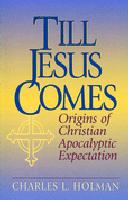 TILL JESUS COMES
Origins of Christian Apocalyptic Expectation
Charles L. Holman, 1996


$5.20
Retail $12.95
Save: $7.75 (60%)
Ships within
24 hours!


Ever since Jesus ascended into heaven, Christians have been watching for his second coming. By tracing the origins of apocalyptic expectation and delay, Holman shows how the early believers dealt with this tension and provided us with a resource for dealing with our own tensions over Christ's return. 224 pages, paper.

---
REVELATION OF THE CHRIST IN CHRONOLOGICAL ORDER

Frank Gonzalez, 2006


$1.95
Retail $7.95
Save: $6.00 (75%)
Ships within
24 hours!


This book arranges the prophecies of the Book of Revelation chronologically so that God's prophecies will be easier to understand. 176 pages, paper.
More Information, Table of Contents
---
CLONING CHRIST: A Novel

Peter Senese with Robert Geis, 2002


$6.50
Retail $25.95
Save: $19.45 (75%)
Ships within
24 hours!


The theological thrill ride, darting from Israel through Europe to the United States, focuses on Dr. Max Train, a leading genetic scientist from Syracuse, New York. Max was once a devout believer in God, but now lives a faithless life following the brutal slaying of his beloved wife and four year old autistic daughter twelve years ago. In many ways, Max exemplifies humanity's difficulties we all face at one time or another to hold onto our faith in God and each other, as well as believing in ourselves and our own abilities. Max represents "everyperson".
Max may hold the fate of Mankind in his hands. If this is the True Cross and Christ was cloned from the remaining blood stains and hair remnants on the cross, would government and religion become obsolete upon His Second Coming? If the blood stains and hair are those of Jesus, then what does this say about the long held belief Christ rose whole and entire upon his resurrection? Where would the battle lines be drawn between the advances in science and the beliefs of religion? What effect would this knowledge have on one's faith and beliefs? 333 pages, hardcover.
---
FLEE THE DARKNESS: A Novel

Grant R. Jeffrey and Angela Hunt, 1998


$4.50
Retail $17.95
Save: $13.45 (75%)
Ships within
24 hours!


Brilliant youg entrepreneur Daniel Prentice gets the attention of the president of the United States when he solves the Y2K problem for a nationwide bank chain. The president wants him to fix the "millennium bug" in all government computer systems before the year 2000. Prentice develops a "millennium chip" programmed with a code which every person in the nation must use in order to buy or sell anything at all. Daniel does not sense the far-reaching evil that his plan can spawn until Adrian Romulus, the head of the newly formed European Consortium, enlists him to solve the Y2K problem for Europe. 363 pages, hardcover


---
DOOMSDAY: The End of the World-A View Through Time
Russell Chandler, 1993


$4.75
Retail $18.95
Save: $14.20 (75%)
Ships within
24 hours!


This book follows the story of the world's end, as it has been told through the centruies--a story with many strands and a cast of colorful characters, ranging from Greek mythology, to Noah, Augustine, William Miller, and the gurus of the New Age. Chandler masterfully combines both history and futurology to provide a fascinating look at how people believe the world will end. He leads us in a view through time. Looking back, as though thumbing through a photograph album, he examines the thoughts, moods, fears, and expectations of prominent saints, sinners, communities, and movements, certain that the end was near.
300 pages, paper


---
MESSIAH: 2030
Clive Douglas Campbell, 2002


$1.95
Retail $9.95
Save: $8.00 (80%)
Ships within
24 hours!


In Messiah: 2030, ­ an astounding, bold and very biblically focused little book ­ Clive Douglas Campbell makes the case that biblical and historical chronology, as well as the figurative meanings of biblical texts, indicate the year but not the day and hour of the coming of the Messiah, God¹s King Who is coming to reign. In addition to a strong case being made for a seven-millennia plan and time line of God, Campbell puts forward some astounding new thoughts:
Between probably 4 1/2 billion B.C. and 3966 B.C., the earth was further from the sun.
The creation "week," which began in 3970 B.C., was seven years long.
The moon is a figure for the Holy Spirit in the fourth "day" of the creation "week."
The garden of Eden was at the site of Jerusalem.
God likely tilted the earth's axis at the Fall.
The World Trade Center Towers are in the Bible.
The fifth Arab-Israeli war will be over in 2003.
Animal sacrifices at a rebuilt temple in Jerusalem will begin about 2020.
At the Rapture, in 2023, the Lord will return with Moses and Elijah,both who have immortal bodies, to receive "the dead in Christ" and those "who are alive and remain," respectively.
The Antichrist will come out of the ten-nation C.I.S.
64 pages, paper, bibliography.

---
THE UNVEILING: A Novel

Dennis Gilmour, 2004


$2.40
Retail $11.95
Save: $9.55 (80%)
Ships within
24 hours!


Millions of people from all over the earth instantly vanish off the face of the planet and not even the world's best scientists can explain why. Then suddenly the leaders of the world, via a special worldwide television broadcast, introduce the citizens of all nations to an ancient and powerful race of alien beings. Shocking words of revelation from Khur-ak, the alien leader, threaten to destabilize the world, as the aliens claim to have been invisibly influencing human development for millions of years and are the "gods" that humans have always worshipped. They admit to making mistakes but claim they acted with pure motives. The aliens bring a message of universal peace and prosperity, and communicate a desire to continue to aid mankind's forward evolution, but now openly and with full knowledge. However, not all people welcome these beings. Some come to believe the aliens are sinister, perhaps even the devil and his demons deceiving the world in the Biblically prophesied last days deception, and an apocalyptic battle ensues for the hearts and minds of the people, the outcome of which will determine the very definitions of the concepts of good and evil. 242 pages, paper.
More Books on UFOs in the Last Days


---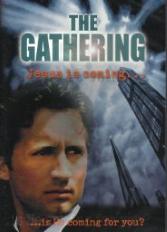 THE GATHERING - VHS Video

DRC Productions, 1998


$9.95
Retail $19.95
Save: $10.00 (50%)
Ships within
24 hours!


Michael Carrey's world turns upside down when the successful marketing executive catches a glimpse of the near future. He struggles to understand the meaning of the messages and must convince his loved ones that Jesus will soon return.
Who will listen before it is too late? Who will heed the warning? State of the art special effects captures the drama of the Rapture in this ultimate End Times story. VHS Video.
---
GONE - VHS Video

RiverRain Productions, 2002


$9.95
Retail $19.95
Save: $10.00 (50%)
Ships within
24 hours!


In this post-apocalyptic thriller, 'Survivor' stars Dirk Been and Joel Klug star as tenacious, young lawyers who are sent to Manila to defend a multi-national corporation accused of spilling hazardous waste; but instead, meet their fate in the last days of the Earth. Chaos ensues when the Rapture strikes, causing the characters to size up the world, humanity, and finally God in this highly intelligent, critically acclaimed motion picture, "GONE". Presened in Widescreen Format. VHS Video.
---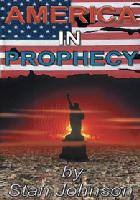 AMERICA IN PROPHECY - VHS Video

Stan Johnson, 2005


$12.50
Retail $24.95
Save: $12.45 (50%)
Ships within
24 hours!


In this video Stan Johnson answers the questions, "Is American in Bible Prophecy? Stan teaches thoroughly the chapters of Revelation 18, Jeremiah 50 & 51 and Isaiah 13. Talking verse-by-verse he reveals, and leaves no doubt, where America can be found in Bible prophecy. View: Post-Tribulation. Two hours, 30 minutes. VHS Video.
---
MARK OF THE BEAST: Almost Here - VHS Video

Stan Johnson, 2005


$12.50
Retail $24.95
Save: $12.45 (50%)
Ships within
24 hours!


This video by Stan Johnson has the latest information on the approach of the financial system to track and monitor every purchase, so no one can buy or sell without the Mark of the Beast. The Prophecy Club has a full-time researcher used to research information for The Crusader magazine. Stan narrows down massive amounts of information from all sources to give you one of the most informed, up-to-date presentations. without the Mark you will have no food, car, home, clothes, gasoline, water, electricity, public transportation, credit, life or health insurance. You will not exist outside the system without the help of God. View: Post-Tribulation. Two hours, 30 minutes, VHS Video.
---
ISRAEL, ISLAM AND BIOCHEMICAL NUCLEAR TERRORISM - VHS Video

Bill Schnoebelen, 2006


$12.50
Retail $24.95
Save: $12.45 (50%)
Ships within
24 hours!


Bill gives you the very latest news on Israel and what prophecy says will come, as well as what is likely to come next--war of the confirmation of the covenant that starts the Tribulation. Bill explains how the Muslim religion creates terrorists who would kill thousands of Americans, and exposes who the god, "Allah" really is. Bill takes the fear out of these terrorist weapons by explaining how they work. He also expounds on biological and chemical weapons--how terrorists could use them against us. Learn to spot the first signs of attack, and how to protect your family. Two hours, 40 minutes. VHS Video
---
THE BEAST OF REVELATION IDENTIFIED - VHS Video

Dr. Kenneth Gentry, 2005


$9.95
Retail $19.95
Save: $10.00 (50%)
Ships within
24 hours!


Who is the Beast of Revelation? Now at last, a plausible candidate for the identity of the Beast has been identified (or reidentified). If you will consider Ken Gentry's case with an open mind, his teaching is likely to revolutionize your understanding of the book of Revelation-and even more importantly-amplify and energize your entire Christian worldview as well! 145 minutes. View: Preterist.


---
PROPHECIES OF THE COMING DARKNESS - VHS Video
A Documentary

Dr. Daniel E. Bohler, 2001


$6.25
Retail $25.00
Save: $18.75 (75%)
Ships within
24 hours!


While the church of America awaits the Rapture; plans conferences and constructs newer, larger facilities, the prophetic voice cries out in the streets - "Repend and Pray for Revival, judgment unto repentance is at hand." In times past such warnings were easily dismissed as 'scare-tactics' by skeptics. Now as many of these prophecies begin to come to pass before our eyes the warnings of judgment upon our country become increasingly harder to ignore. As we watch the 'birth pangs' of judgment being fulfilled and documented on this video, it forces the believer and unbeliever alike to take a sober look at their lives and the consequences of ignoring God and violating His eternal law. Prophecies of the Coming Darkness will grip you, shake you and captivate you. It documents what the voice of the prophets have said, how their prophecies have been fulfilled in recent years and what they say is coming in the near future. VHS Video.
More videos on America in Prophecy
---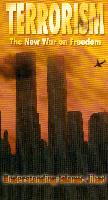 TERRORISM: The New War on Freedom
Understanding Islamic Jihad
VHS Video

Caryl Matrisciana and Dr. Peter Hammond, 2002


$6.25
Retail $24.95
Save: $18.70 (75%)
Ships within
24 hours!


September 11, 2001: The day terrorism invaded the shores of America. This bold video expose goes behind the scenes and courageously documents issues the mainstream media refuses to confront. From the devastation of ground zero in New York, you will be taken to the mountains of Sudan, Africa where millions continue to be slaughtered through terrorist activity. Join author and world religion expert Caryl Matrisciana and Frontline Fellowship Director Dr. Peter Hammond for this in-depth report from the frontlines. 60 minutes.
More information on this title
---
SIGNS IN THE SUN, MOON AND STARS - VHS Video

John R. Moore, 2005


$6.25
Retail $24.95
Save: $18.70 (75%)
Ships within
24 hours!


John R. Moore gives a fascinating presentation using biblical, archaeological, scientific, and privileged government information, to show you what is beginning to cause "signs in the sun, moon, and stars." John proves the signs have already begun and will gow in intensite as travail upon a woman with child. View: Post-Tribulation. Two hours, 30 minutes, VHS Video.
---
THE MOMENT AFTER - VHS Video

TMA Productions, 1999


$4.95
Retail $19.95
Save: $15.00 (75%)
Ships within
24 hours!


In the twinkling of an eye, a mass disappearance has occurred. Moments after the turmoil and confusion, the FBI is called in to investigate and locate the missing persons. Before long the investigation turns toward a mysterious man (Brad Heller) who seems to be raising up a paramilitary organization. Does this man hold the key to the answers the world is seeking? If you seek, you shall find... The Truth is out there... and is found in this dramatic interpretation of the Book of Revelation and the prophecies of Daniel. 90 minutes. Closed Captioned.
---
SEVEN SIGNS OF CHRIST'S RETURN - VHS Video

narrated by Edmund Purdom, 1997


$4.95
Retail $19.95
Save: $15.00 (75%)
Ships within
24 hours!


He promised to return. The scriptures foretell of seven events that will hearld the second coming of Jesus Christ. One is already part of history. Some are in the making now. The rest are events in the future. The Bible says, "the Son of Man is coming at an hour when you do not expect him." However, there are signs that the world is watching for. The question is, at what hour are we on the clock of history? 60 minutes. VHS video. Closed Captioned.
---
BATTLE OF ARMAGEDDON - VHS Video

Stan Johnson, 2005


$4.95
Retail $24.95
Save: $20.00 (80%)
Ships within
24 hours!


Stan has been to Mount Megiddo, one of the most famous battlegrounds in the world, three times and will show pictures of where God will gather the armies in the valley of decision for the Battle of Armageddon to march on Jerusalem. Historians believe that more battles were fought at this location than anywhere else on earth. The battle enabling the British Field Marshal Edmund Allenby to take control of the Holy Land from the Turks occurred at Megiddo. Two hours, 40 minutes. VHS Video.
---
TOP | HOME
Copyright 1998-2015 by Cliffside Publishing House