Home
About Us
FAQ
Privacy Policy
Contact Us
Books
DVDs
VHS
Charts
Audio Books
General Information
Secure Order Form
Mail & Fax Orders
Shipping Rates

Mastercard
Visa, Discover
* * *
Phone Toll Free:
1-877-577-8743
within U.S.A.
* * *
International
1-336-246-2663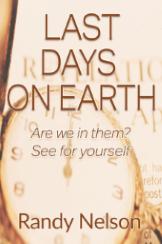 LAST DAYS ON EARTH
Are We In Them? See For Yourself

Randy Nelson, 2017


$16.95
Retail $17.99
Ships within
24 hours!


What on God's Green Earth is About to Happen? Are we living in the last days? How can we know? And if so, what does that mean, and what's next? If you have asked yourself those questions, you are not alone. To many of us, this is a scary time to be alive. It seems that every newscast raises more questions about where we are headed. Jesus said, "Let not your heart be troubled..." When God's messenger angels appeared to people in scripture, they always said, "Fear not." Fear is based on uncertainty. However, everything about God's plan is certain. This book is like a "spiritual GPS!" In it, author Randy Nelson takes us on a guided tour through the days and events to come. He unveils God's Exciting end-time plan and our place in it. Jump in, you'll be glad you did. 255 pages, paperback.
More Information, Table of Contents, Author Profile
---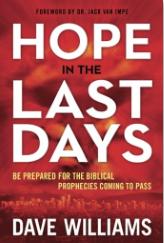 HOPE IN THE LAST DAYS
Be Prepared for the Biblical Prophecies Coming to Pass

Dave Williams, 2017


$14.95
Retail $15.99
Ships within
24 hours!


Understand how ancient biblical prophecies are coming to pass in our day, how coming prophetic events will impact you, and how there is hope for all followers of Christ.
We are approaching eternity at breakneck speed. We live in the very first generation to see all the end-time signs converging. The apocalyptic storm clouds foretold by the ancient biblical prophets are now arriving, and the hearts of people everywhere hunger to know more about the coming events. Hope in the Last Days will walk you through the end-time prophecies, helping you prepare for what is about to transpire on the earth. What you believe about prophecy will dramatically affect your future, the way you live your life, and how you prepare for what lies ahead. If you thought the past was intense, get ready for the future. 200 pages, paperback, bibliography.
More Information, Table of Contents, Author Profile
---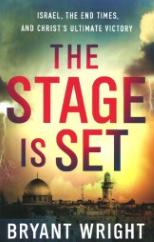 THE STAGE IS SET
Israel, The End Times, and Christ's Ultimate Victory

Bryant Wright, 2017


$14.95
Retail $15.99
Ships within
24 hours!


Even a cursory glance at the news is enough to convince us that the world is falling into chaos. But God is still in control of his creation--and he keeps his promises. In fact, he has a sovereign plan that includes ultimate victory for the church and the salvation of His people, Israel. The Stage is Set carefully illuminates the signs of the times that point toward Christ's glorious appearing and millennial reign, answering questions you have about the identity of the antichrist, the future of Israel, the location of Armageddon, and more. He is coming. Soon. And his people must be ready. Are you? 236 pages, paperback.
More Information, Table of Contents, Author Profile
---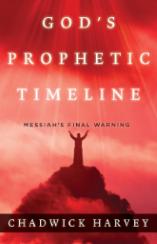 GOD'S PROPHETIC TIMELINE
Messiah's Final Warning

Chadwick Harvey, 2016


$17.95
Retail $18.99
Ships within
24 hours!


Would you like to understand God's prophetic timeline? Do you wonder if our generation is living at the end of the age? Would you like to discover the kingdoms and events that will occur before Messiah's Second Coming? In God's Prophetic Timeline: Messiah's Final Warning, as author Chadwick Harvey answers these questions, these awesome revelations will become very clear to you! He explains in detail the prophecies of Messiah, Daniel, and John the Revelator and expounds upon the details of Messiah's Second Coming events, including the Battle of Armageddon and Messiah's Millennial Kingdom. In concluding this prophetic journey, Harvey explains Messiah's final warning! 255 pages, paperback.
More Information, Table of Contents, Author Profile
---
THE RESTITUTION OF ALL THINGS
Israel, Christians, and the End of the Age

Joseph Farah, 2017


Sale $19.50
Retail $25.95
Ships within
24 hours!


Did Jesus of Nazareth really intend to start a brand new religion called Christianity? Or, did He come to fulfill that which all of the Hebrew prophets had foretold since the fall of man something the Holy Scriptures mysteriously and wonderfully call the restitution of all things. In his newest book, The Restitution of All Things: Israel, Christians, and the End of the Age, veteran journalist and bestselling author Joseph Farah seeks to shed light on what few sermons today teach about, few authors expound upon, and few Bible studies explore: the coming kingdom of God.
Many are familiar with the Scripture predicting the perilous last days: "Men shall be lovers of their own selves, covetous, boasters, proud, blasphemers, disobedient to parents, unthankful, unholy... despisers of those that are good, traitors... lovers of pleasures more than lovers of God; Having a form of godliness, but denying the power thereof." (II Timothy 3:1-5)
Such prophetic Scriptures, and many others, closely matching the conditions of today's world, make a compelling case that we may be nearing this very special and long-prophesied time--a time of great hope, but also of great deception. Thus The Restitution of All Things exposes the spiritual traditions of men that often overshadow the commandments of God. It lays bare the pernicious lie that has become known today as "replacement theology." It is a wake-up call to the world regarding the ever-present truth of the Bible, and of the reality of Jesus-Yeshua, the Messiah, the King, the High Priest, the Redeemer, and the Son of God. 243 pages, hardcover, index, Scripture index.
More Information, Table of Contents, Author Profile
---
WHEN THE LION ROARS
Understanding the Implications of Ancient Prophecies For Our Time

Carl Gallups, 2016


$16.95
Ships within
24 hours!


We are living in unprecedented times. Prophetic events are unfolding at lightning speed right before our eyes and, unbeknownst to most of the world, are being reported in the daily news cycle. From the supernatural resurrection of the nation of Israel to the extraordinary advancement of end-time technologies, ours is the first generation to witness the revelation of such amazing prophetic events. But do not fear, there is a balanced, biblical understanding to everything that is occurring in our day. When the Lion Roars equips you to understand the gravity of the days in which we are living and offers practical, biblical advice for ministering victoriously in the age in which God has placed us. 320 pages, paperback, index.
More Information, Table of Contents, Author Profile
---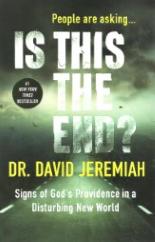 IS THIS THE END?
Signs of God's Providence in a Disturbing New World

Dr. David Jeremiah, 2016


$22.95
Retail $24.99
Ships within
24 hours!


Never have the headlines been this jarring, the cultural changes this rapid, or the moral decay this pronounced. What on earth is happening? After each new occurrence, the most oft-heard questions are, "Will the world ever be the same again?" and "Where is God in all of this?" Over the last few decades, Dr. David Jeremiah has become one of the world's most sought-after Christian leaders on topics that deal with biblical application and modern culture. And few would dispute that the pace at which things are currently changing is unprecedented. The time has come to accept this new normal, Jeremiah says, and understand how God's hand is still at work on His eternal plan for mankind. No one can afford to ignore these warnings, but all can better understand the greater story and the role we each play in this changing world. From prophetic clues in Scripture to an understanding of the power of Christ in all believers, this book directs us on a clear path forward. The book is split into two sections, each covering items surrounding two important questions. Is This the End of America? and Is This the End of the World?. 240 pages, hardcover.
More Information, Table of Contents, Author Profile
Is This the End? Study Guide
---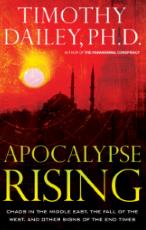 APOCALYPSE RISING
Chaos in the Middle East, the Fall of the West, and Other Signs of the End Times

Timothy Dailey, Ph.D., 2016


$13.95
Ships within
24 hours!


After decades of researching biblical prophecy, bestselling author Timothy Dailey warns that end-time events are closer than we realize. Connecting the dots between history, archeological findings, first-hand accounts, and Scripture, Dr. Dailey shows that malevolent forces are converging to trigger the end of human history. He reveals:
the hidden activity of Gog and Magog over the millennia
worldly portals opening for the Antichrist
counterfeit signs and wonders
and much more
Yet under the shadow of the apocalypse, the world is witnessing an unprecedented spiritual revival and outpouring of the miraculous. It's time for us to read the signs and take a stand, knowing that Jesus has promised to be with us to the end of the age. 215 pages, paperback, index.
More Information, Table of Contents, Author Profile
---
RAPTURE READY... OR NOT?
15 Reasons This Is The Generation That Will Be Left Behind

Terry James, 2016


$14.95
Ships within
24 hours!


Jesus stated clearly that it will be "business as usual" right up until He catastrophically intervenes again in the affairs of mankind!
This book is for this generation of readers who are confused and look upon a world that seems to have destroyed opportunity for a bright, abundant future. It presents a reason for assurance and comfort to all individuals--regardless of age--who will but accept Truth from God's prophetic Word and claim for themselves the Promises found therein. To get across as urgently as possible the message that this is the very time of the end of the Church Age (Age of Grace). The Rapture is about to catastrophically strike an unsuspecting world of both unbelievers and believers. Jesus Christ is the Shelter from the coming Tribulation storm of God's Wrath and Judgment. 314 pages, paperback.
More Information, Table of Contents, Author Profile
---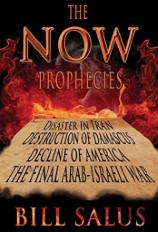 THE NOW PROPHECIES

Bill Salus, 2016


$14.95
Retail $15.99
Ships within
24 hours!


God's word to Noah was to prepare NOW for a worldwide flood. God's word to Joseph was to prepare Pharaoh and Egypt NOW for seven years of famine. God's word to Jeremiah was to prepare the Jews NOW for seventy years of exile into Babylon. The key word in these historical examples was NOW! What does God's Word say for us to prepare for NOW? What are the tough decisions we need to make? The NOW Prophecies book identifies the biblical prophecies that were written centuries ago for THIS GENERATION! These ancient inscriptions predict powerful events that will profoundly affect everyone. This book makes it easy to understand how to get ready NOW for what to expect in the near future! 240 pages, paperback, appendices.
More Information, Table of Contents, Author Profile
Also available on DVD
---
UNDERSTANDING PROPHECY
A Biblical-Theological Approach

Alan S. Bandy & Benjamin L. Merkle, 2015


$19.95
Retail $21.99
Ships within
24 hours!


For thoughtful readers who are curious about biblical prophecy, this book will help them learn the place of prophecy in the message of the Bible and clear up the confusion that often surrounds reading these texts. Studying biblical prophecy is about much more than predicting end-times events. Rather, a proper approach to prophecy acknowledges that the threads of prophecy crisscross throughout Genesis to Revelation, forming the fabric of canonical Scripture. This is why having a good grasp of the prophetic genre is essential for understanding the message of the entire Bible. Authors Alan Bandy and Benjamin Merkle not only offer thoughtful and careful explanations of individual biblical prophecies, but also give the reader the big picture of how all prophecy relates to and should be interpreted in light of Jesus Christ. This book examines the nature, themes, purposes, and theology of biblical prophecy and provides a framework for how to interpret any passage in the context of the Bible as a whole. 264 pages, paperback, appendix.
More Information, Table of Contents, Author Profiles
---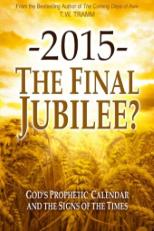 -2015- THE FINAL JUBILEE?
God's Prophetic Calendar and the Signs of the Times

T.W. Tramm, 2015


$12.95
Ships within
24 hours!


In his most concise and compelling work to date, T.W. Tramm proposes that Daniel's "sevens," a.k.a. the shemitah and jubilee cycles, are the key to understanding the Lord's timing. Learn how:
The Jubilee foreshadows specific end-times events.
Jubilee "templates" established millennia ago are being fulfilled today.
The Jewish return to Jerusalem in 1967 started a prophetic clock ticking.
A host of signs are converging to reestablish the long-lost jubilee cycle and what this reveals about our proximity to the Lord's return.
Informative and thought provoking, whether you have never heard of the Jubilee or are already well-versed, "-2015- The Final Jubilee?" will have you more encouraged than ever that the time of redemption draws nigh. 81 pages, paperback.
More Information, Table of Contents
---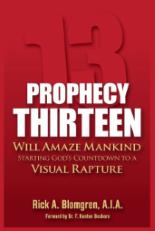 PROPHECY THIRTEEN
Will Amaze Mankind: Starting God's Countdown to a Visual Rapture

Rick A. Blomgren, 2015


$23.95
Ships within
24 hours!


A monumental event is about to arrive on our world by God's hand alone, Prophecy Thirteen. This next prophecy, coming soon, will change our lives in unimaginable ways. It will have profound repercussions for the Christian community, creating a dividing-line in the sand. After Prophecy Thirteen arrives every Christian will need to decide where they place their allegiance. Either with Jesus and His Bible or a, new counterfeit, One World Church that will quickly consolidate, erroneously telling us what we are to believe the truth is. In His Bible, Jesus shares twenty-four end time prophecies, a Road Map for our last days. The first twelve prophecies have been "witnessed." We will soon "see" the second twelve arrive. These events are not allegorical. Seeing them invalidates the doctrine of imminence. God offers a heavenly "crown" for believers who ultimately comprehend this Biblical reality. Prophecy Thirteen will amaze and stun all of mankind. It will resolve today's evolving Islamic upheaval, virtually overnight, and starts the final countdown to the Rapture and Tribulation. 305 pages, paperback.
More Information, Table of Contents, Author Profile
---
THE RAPTURE & END TIME PROPHECIES FOR BEGINNERS

Hugh Wesley Wilson, 2014


$27.95
Retail $29.95
Ships within
24 hours!


Does what you see happening in our world today make you wonder just what the future holds? You've probably heard, read or seen on TV the predictions of Nostredomus, the I-Ching, the Mayen Calender, Merlin or others, but have you read just what the Bible has to say about the future. You will be amazed at what you see unfolding in the world today and how clearly the bible foretells these events. Do you know that the bible paints two different pictures of Jesus returning, first one in which he doesn't return back down to the earth, he only returns in the air and removes those that the bible refers to as 'in him', they will not experience death but will return with him back to heaven. This has now become known as the Rapture. If you have never read what the Bible has to say about what the Church calls end time prophecies, if you don't know what is referred to as the Rapture, or what the difference between the Rapture and the 2nd coming of Jesus is then this book is for you. After reading this book you should have a good foundation on Bible prophecy and what the future holds. The end is actually a glorious one. 524 pages, paperback.
More Information, Table of Contents, Author Profile
---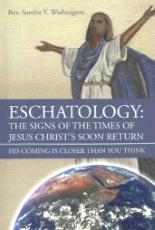 ESCHATOLOGY: THE SIGNS OF THE TIMES OF JESUS CHRIST'S SOON RETURN
His Coming is Closer Than You Think
Revised Edition

Rev. Sandra Y. Washington, 2014


$18.95
Ships within
24 hours!


Eschatology: The Signs of the Times of Jesus Christ's Soon Return was originally a title of a thesis that Rev. Washington was inspired to publish into a book format. She was inspired to alert the readers that Jesus' coming is closer than they think and that it is important for them to be aware of the signs of the times that tell of Jesus Christ's close return especially for those who receive His salvation. This book will include the events that will occur during the Rapture, the Great Tribulation, The Millennial Age and the Perfect Age, define the meaning of each Age and discuss the signs setting the state for each Age to come. This book will also prove the validity of the Bible that contains prophecies that were spoken and written by the prophets in the Old and New Testaments. Some of the prophecies proclaimed of what will happen in the end-times by the prophets of old such as, Daniel, Ezekiel, Joel, Zechariah, Jesus Christ, John, the Apostle Paul, etc., have already come to pass during the Church Age and during the history of Gentile nations until this day. 82 pages, paperback.
More Information, Table of Contents, Author Profile
---
SIGNS IN THE HEAVENS AND ON THE EARTH
Man's Days Are Numbered

Douglas W. Krieger, 2014


$25.95
Ships within
24 hours!


Signs in the Heaven and on the Earth is the consummate Bible prophecy book. Written in the spirit of Daniel 12:4 which declared "at the time of the end many shall run to and fro and search anxiously through the Book, and knowledge of God's purposes as revealed by His prophets shall be increased and become great" (Amplified). It dares to ask (and answer!) ultimate questions like, "Why is it that one out of every five verses of the Bible contains numbers in consistent patterns? Was there a pre-history global civilization that possessed technologies surpassing that of today? What is the meaning of worldwide Megalithic monuments that maintain consistent ratios in their measurements? What do Noah's Ark and the Ark of the Covenant have in common? Why was the Great Pyramid of Giza not built by the Egyptians? Does the Bible disclose when Christ returns? What do the Blood Moon Tetrads mean?" And these topics merely scratch the surface. Prepare for a wild ride that will energize your faith! 450 pages, paperback, illustrated. View: Post-Tribulation Rapture.
More Information, Table of Contents, Author Profile
---
15 FUTURE EVENTS THAT WILL SHAKE THE WORLD

Ed Hindson, 2014



What can people on Earth expect during the last days? In all the chaos that the Bible predicts, several events stand out as truly extraordinary—so much so that they arouse many questions from both Christians and non-Christians. What are these events, and what makes them so significant? Longtime Bible prophecy expert Ed Hindson surveys each one in detail and explains the impact they will have:
millions missing in the rapture
world power shifts after the rapture, including in the USA
the rise of a global dictator
God's two witnesses rising from the dead in full view of the world
the rebuilt Jewish temple usurped by Antichrist
the Holocaust eclipsed
Christ's glorious return to earth as conqueror and king
A riveting overview of events that truly will shake the world—how they will unfold, what they mean to us, and God's purposes for bringing them about. 207 pages, paperback.
More Information, Table of Contents, Author Profile
---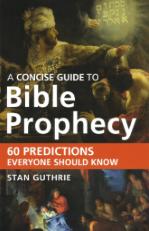 A CONCISE GUIDE TO BIBLE PROPHECY
60 Predictions Everyone Should Know

Stan Guthrie, 2013


$9.95
Ships within
24 hours!


What does the future have in store for us?
In the search to know what is to come, many turn to the Bible's prophets and prophecies for answers. Who were these people who supposedly could predict the future? Have their prophecies come true?This accessible guidebook will help you understand 60 crucial Bible prophecies and avoid common misinterpretations. Without all the hype, Stan Guthrie clearly and concisely explains what each prophecy meant to those who first received it. Then he summarizes what it means for our understanding of God, ourselves, and the future, and provides resources for further individual or group study. 172 pages, paperback, appendix.
More Information, Table of Contents, Author Profile
---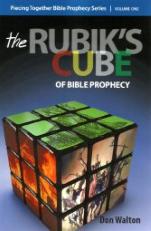 PIECING TOGETHER BIBLE PROPHECY: Volume 1
The Rubik's Cube of Bible Prophecy

Don Walton, 2012


$11.95
Ships within
24 hours!


The Rubik's Cube of Bible Prophecy is the first volume in a series entitled Piecing Together Bible Prophecy. The series is intended to ultimately provide the reader with a fairly thorough panorama of Bible prophecy that will serve as a scripturally sound summary of this most intriguing and important topic. Although the subject is unavoidably sensational, this series will attempt to steer clear of over-sensationalizing the subject. It will also attempt to present the reader with a different take on Bible prophecy than the traditional and popular theories of our day. This first volume lays the foundation for all that will follow by familiarizing the reader with the fundamentals of Bible prophecy. It asks and answers such important questions as: (1) Why should we study Bible prophecy? (2) How should we interpret Bible prophecy? (3) How did we end up with so many convoluted and contradictory schools of thought? and (4) How should we define the prominent terms employed today in the study of this most pertinent topic? 100 pages, paperback.
More Information, Table of Contents, Author Profile
---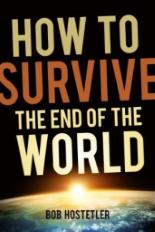 HOW TO SURVIVE THE END OF THE WORLD

Bob Hostetler, 2012


$14.95
Ships within
24 hours!


HOW TO SURVIVE THE END OF THE WORLD explores an ancient apocalyptic vision--the Revelation of Jesus Christ to the Apostle John--in a fresh, invigorating way. Instead of arcane theories and timelines, it approaches this two-thousand-year-old revelation of ''the end times'' the way it was meant to be seen and received--as a survivor's guide: an encouraging and equipping message that will prepare readers for the end . . . whenever it comes. Unlike most approaches to what many consider a confusing and frightening book, HOW TO SURVIVE THE END OF THE WORLD will bless you, inform you, and make your daily life better, fuller, and richer. 214 pages, paperback.
More Information, Table of Contents, Author Profile
---
IT COULD HAPPEN TOMORROW
Future Events That Will Shake the World

Gary Frazier, 2012



Christ spoke of impending wars, rumors of wars, ethnic conflicts, spiritual deception, famines, pestilences and earthquakes in various places. Most people are ignoring these warnings, but all are signs that we are in the last days.
Discover emerging technologies and the global efforts toward a new World Order
Separate fact from fiction about the end of the world and America's place in biblical prophecy
Consider the dramatically prophetic rise of Islamic dominance leaving Israel imperiled.
With earthquakes trembling the Midwest, America also endured a record-breaking number of weather-related disasters: severe floods, persistend drought - 2011 was a year of truly unimaginable upheaval around the world. What makes our generation different? What signs have already been fulfilled? It Could Happen Tomorrow is about how events like these in biblical prophecy will impact the world. It includes a powerful message of hope for people today - the ending is simple, powerful, and inevitable - God and His love will prevail. Are you ready ...if it happened tomorrow? 185 pages, paperback.
More Information, Table of Contents, Author Profile
---
THE PANORAMA OF PROPPHECY
From The Rapture Of The Church... To The Rule Of Christ!

Dr. Gene A. Youngblood, 2011


$16.95
Ships within
24 hours!


Finally, serious answers for searching questions... Perhaps the most serious questions relating to the Scriptures are those concerning Biblical prophecy. In view of so many events occurring in the world today, the questions are intensifying. This book is written from the conservative, central Biblicist, pre-millennial, pre-tribulational perspective. This study is not exhaustive, however it is encompassing. The full eschatological examination from literal interpretation of God's Word reveals God's plan for this old world. Through the pages of this book, the reader will go from the rapture of the church to the rule of Christ in eternity. 156 pages, paperback, bibliography.
More Information, Table of Contents, Author Profile
---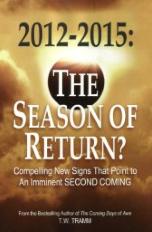 2012-2015: THE SEASON OF RETURN?
Compelling New Signs That Point to An Imminent Second Coming

T.W. Tramm, 2010


$22.95
Ships within
24 hours!


Floods, earthquakes, and violent storms are on the rise. Economic troubles are sweeping the globe. Terrorism and war loom larger than ever. And today--in spite of all our technology--widespread famine and pandemics threaten the lives of millions. With each passing day the world as we know it seems to be coming more and more unhinged. For these reasons and others, there is a growing consensus among those who study Bible prophecy that the time of the end is near! But how near? A few decades? A few years? Based on a compleeing array of signs and indicators, 2012-2015: The Season of Return? poses a scenario that may shock you: Learn about the recently discoverd "signs" in the Heavens; the significance of the Lord's Feast Days and jubilee cycle; Isaac Newton's remarkable interpretation of Daniel 9 and what it implies about the timing of Christ's return... Also, the startling truth about what is really the "2012" phenomenon, the New Age Movement, UFO's, "alien abduction," and more. 277 pages, paperback, appendix, bibliography.
More Information, Table of Contents
---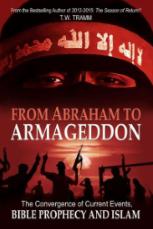 FROM ABRAHAM TO ARMAGEDDON
The Convergence of Current Events, Bible Prophecy and Islam

T.W. Tramm, 2008


$22.95
Ships within
24 hours!


Most Christians are either misinformed or blissfully unaware of how current events in the Middle East portend the fulfillment of major Bible prophecies. From Abraham to Armageddon: The Convergence of Current Events, Bible Prophecy, and Islam, explains how past, present, and future events in the Middle East relate to the rise of the Bible's "Islamic Antichrist." From the beginning of the Arab-Israeli conflict, to the birth of Islam, to the rise, demise, and ultimate regeneration of an Islamic empire, or "Caliphate," that will lead to a climactic showdown at Armageddon, T.W. Tramm makes sense of Bible passages that have baffled scholars for centuries: Learn about the mystery of "666"; the seven-headed, ten-horned beast of Revelation and its mysterious 'head wound'; the 'image of the beast'; and much more. 273 pages, paperback, bibliography.
More Information, Table of Contents
---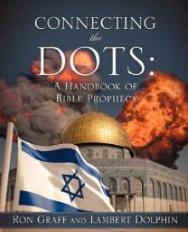 CONNECTING THE DOTS
A Handbook of Bible Prophecy

Ron Graff and Lambert Dolphin, 1997, 2010



Connecting the Dots simplifies the subject of Bible prophecy and shows how current events relate to Bible predictions. It reveals the "big picture" of prophecy: an overview of this vast aspect of God's Word. It begins by showing how fulfilled prophecy is the most convincing proof that the Bible really is inspired by God. and it traces the broad outline of things to come so that you will understand how various predictions fit together. The first chapter lists the major prophetic events that are yet to be fulfilled. It then gives a revealing look at the tumultuous state of the world. You will see that many of the major current events show that we are actually living in the end times. It explains the amazing changes that have taken place in our world since the rebirth of Israel, and the resurgence of Islamic terrorism. You will understand why wars, economic problems and other pressures are pushing us toward the acceptance of global governance and a one-world religion. 340 pages, paperback, appendices, bibliography, index.

More Information, Table of Contents, Author Profiles
---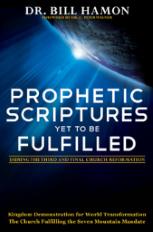 PROPHETIC SCRIPTURES YET TO BE FULFILLED
During the Third and Final Church Reformation

Dr. Bill Hamon, 2010



Prophetic Scriptures Yet to Be Fulfilled reveals the times and purposes of God for His Church and planet Earth. The Church has now entered a new era of Christianity-the Third Reformation. God fulfilled specific purposes in the First and Second Reformation, likewise a major purpose of His will be fulfilled in this age. Explained and predicted:
First Reformation - 4 B.C. - A.D. 313
Second Reformation - 1517 - 2007
Third Reformation - 2008 Revelation 11:15
You will learn about the fascinating transformation to the seven mountains of culture and how every nation will become either a sheep or a goat nation. In the end, the restoration of all things spoken of by the apostles and prophets will release Jesus to return and set up His domain over all the earth. 284 pages, paperback, bibliography.
More Information, Table of Contents, Author Profile
---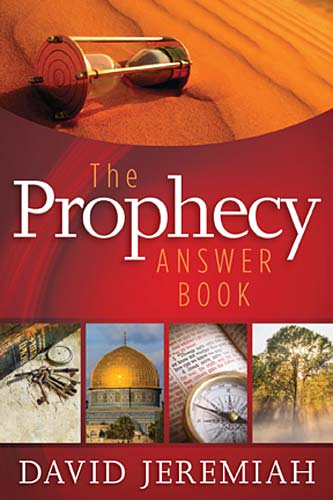 THE PROPHECY ANSWER BOOK

David Jeremiah, 2010



With more than 1,000 prophesies in the Bible, over half of which have been fulfilled, you'll discover how prophecy has foretold events in the past and explains events of the future. This easy-to-access Q&A format provides solid and trusted Bible teaching from Dr. David Jeremiah. For anyone curious about the signs of the End times, The Prophecy Answer Book offers insights into key events that will occur before the Lord's return. 195 pages, small format hardcover (4.3" X 6.1").

More Information, Table of Contents, Author Profile
---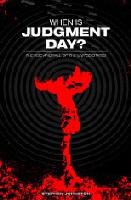 WHEN IS JUDGMENT DAY?
The Rise and Fall of the United States

Stephen Johnston, 2008


$14.95
Ships within
24 hours!


Judgment Day is part of what the Bible calls the Day of the Lord, a period at the end of time when Gods will and purpose for mankind and His Word will be fulfilled. It includes the Great Tribulation, the second literal coming of Christ to earth, a one thousand year reign of Christ on earth, and the creation of a new heaven and a new earth. When Is Judgment Day? presents a systematic analysis of these end time Biblical events by carefully outlining the cosmic cataclysms in which God destroys the ruling power of evil, disposes usurpers, redeems the universe to its rightful owner, and resurrects the righteous to life in a Messianic Kingdom Topics covered include the Biblical method of literal interpretation of scriptures, the imminent return of Christ and the signs of His coming, distinctions between the Rapture and the second coming of Christ, and the difference between Israel and the Church in prophetic interpretation. 315 pages, paper, bibliography.
More Information, Table of Contents, Author Profile
---
THE FINAL ACT

Chuck Smith, 2007



God is positioning nations and current events before our very eyes. The world is ready for the curtain to be lifted for the final act. Prepare yourself for the drama of the end times the return of Jesus Christ. In The Final Act, Pastor Chuck Smith sets the stage for God s prophetic plan, providing insight into current world events leading up to one climatic battle that will usher in eternity. Explaining the rapture, the rise of the Antichrist, and conditions that favor the Lord s soon return, The Final Act is a compact, hard-hitting expose on the last days of human history. 270 pages, paper, glossary.

More Information, Table of Contents, Author Profile


---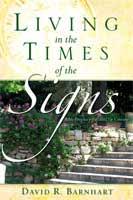 LIVING IN THE TIMES OF THE SIGNS
Bible Prophecy for the 21st Century

David R. Barnhart, 2007



We are living in exciting times. The present generation has witnessed the fulfillment of more prophetic signs than any generation in history; and no more significant sign has been fulfilled than the return of the Jews to the reestablished State of Israel. This book explains Bible prophecy as it applies to events unfolding in the 21st century. Find answers to these questions: What is Israel's place in end-time events? What is Islam's role in Bible prophecy? When and where will the Temple be rebuilt? How will the Israeli/Palestinian conflict be resolved? How close are we to a global religion and a global government? Does the Bible teach about the rapture and the tribulation? 491 pages, paper, appendices, bibliography. View: Pre-tribulation Rapture.

More Information, Table of Contents, Author Profile


---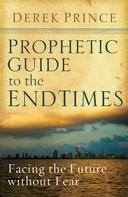 PROPHETIC GUIDE TO THE END TIMES
Facing the Future without Fear

Derek Prince, 2008



When we consider that at least one-quarter of God's written Word is predictive prophecy, notes Derek Prince, we are drawn to its pages with new vision--and great anticipation. Through grounded, scholarly, optimistic and personal insights, this trusted Bible teacher will help you gain new understanding about what to expect as time draws to a close. 224 pages, paper, appendix, subject index, Scripture index.

More Information, Table of Contents, Author Profile.
---
PROPHECY 20/20: Profiling the Future Through the Lens of Scripture

Dr. Chuck Missler, 2006



Dr. Chuck Missler's Prophecy 20/20 is a comprehensive, easily digested book that will give you a basic understanding of how past events fulfilled biblical prophecy. It provides a strategic grasp of prophecy that equips you to clearly see the "prophetic moment" of current events. Chuck Missler, founder of Koinonia House, analyzes trends on the geopolitical and technological horizons as well as their implications for the coming years. 280 pages, paper.

More Information, Table of Contents, Author Profile
---
THE SHADOW OF THE APOCALYPSE
When All Hell Breaks Loose

Paul Crouch, 2004



War, deadly viruses, economic upheaval, and mass destruction fill the newspaper headlines and have many questioning if these are the signs of the approaching Armageddon. Paul Crouch, minister, television personality, and founder of Trinity Broadcasting Network, provides answers as he reveals the shattering truths found in the hidden prophecies of the Bible. Many prophecies concerning our modern era were precisely foretold throughout various portions of the Holy Scriptures, and many others are yet to come. However, the most overwhelming and fearful Last-Day prophecies are beginning to cast their shadows on an unsuspecting world. 193 pages, paper.

More Information, Table of Contents, Author Profile.
---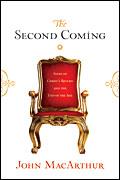 THE SECOND COMING

John MacArthur, 2006



God's Word assures us of the Second Coming and commands us to know the signs of the times, to remain watchful, and to always be ready for Christ's return--whenever it may be. This book is a straightforward, in-depth exploration of the key biblical texts regarding the Second Coming: most notably, Christ's longest and most important message about the end time, the Olivet Discourse. 240 pages, paper, appendix, glossary, Scripture index, general index.

More Information, Table of Contents, Author Profile
---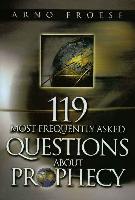 119 MOST FREQUENTLY ASKED QUESTIONS ABOUT PROPHECY

Arno Froese, 2003



This book is a compilation of the questions that cross Arno Froese's desk every day. As he does in the Midnight Call Magazine, Mr. Froese gives succinct answers to complex questions. The book is arranged by subject, making it easy to find a question you may have about Bible Prophecy quickly. However, it is not written as a reference book; its accessible, conversational will draw you in, and before you know you will have entirely read this short book. 173 pages, paper.

More Information, Table of Contents, Author Profile.
---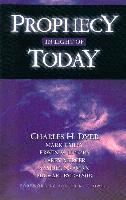 PROPHECY IN LIGHT OF TODAY

Dr. Charles H. Dyer, et. al., 2002



Using recent events as a springboard, this collection of powerful messages will guide you through various aspects of God's plan for this world with one central theme - God is in control! Authors include: Dr. Charles Dyer, Dr. Mark Bailey, Dr. Erwin Lutzer, Dr. Larry Mercer, Dr. Samuel Naaman, and Dr. Michael Rydelnik. 128 pages, paper.

More information, Table of Contents
---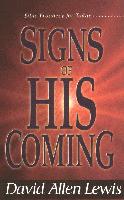 SIGNS OF HIS COMING
David Allen Lewis, 1997



This latest blockbuster from David Allen Lewis's five-decade ministry is a comprehensive look at eschatology that examines such items as:
Are we headed for revival or apostasy?
How should Christians view cloning?
Should the fate of Israel concern us at all?
Russia--is she a fatally wounded bear?
Is America still Christian ... or pagan?
Fig trees, weather patterns, beasts--what do they all mean?
Do UFO's play a part in the end?
Will Jesus come in this generation?
---
3 WORLDS IN CONFLICT
The High Drama of Bible Prophecy
Stanley A. Ellisen, 1998



Presents the story of Bible prophecy as a great cosmic drama: Satan against the kingdom of God on earth. Filled with all teh twists, turns, and surprises of an action-packed novel, this riveting account is remarkable for its clarity and completeness as it recounts the fulfillment of God's plan in the person and work of the Messiah. Three Worlds in Conflict presents the entire sweep of biblical prophecy so that each component (Second Coming, Tribulation, Rapture, etc.) can be considered in the overall context. 280 pages, paper, appendix


---
TOP | HOME
Copyright 1998-2017 by Cliffside Publishing House