Home
About Us
FAQ
Privacy Policy
Contact Us
Books
DVDs
VHS
Charts
Audio Books
General Information
Secure Order Form
Mail & Fax Orders
Shipping Rates

Mastercard
Visa, Discover
* * *
Phone Toll Free:
1-877-577-8743
within U.S.A.
* * *
International
1-336-246-2663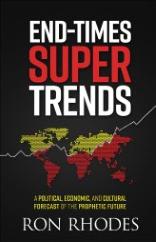 END-TIMES SUPER TRENDS
A Political, Economic, and Cultural Forecast of the Prophetic Future

Ron Rhodes, 2017


$14.95
Retail $15.99
Ships within
24 hours!


Pressure is rising. The global atmosphere is morphing as never before. It's time to pay attention to the warnings around us that point to inevitable catastrophes to come. Bible prophecy expert Ron Rhodes analyzes 15 current trends that affect us on a global, national, and personal scale—suggesting some inescapable consequences to our safety, rights, and way of life. Become informed on impending calamities such as...
the escalation of cyber warfare
the deterioration of religious freedom
the dissolution of the family unit
With eye-opening statistics and a helpful examination of Scripture, Rhodes clearly shows where trends are leading while advocating a response based on hope, truth, and preparation rather than fear. 263 pages, paperback, appendix, bibliography.
More Information, Table of Contents, Author Profile
---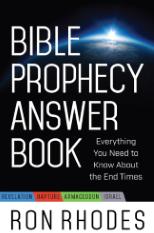 THE BIBLE PROPHECY ANSWER BOOK
Everything You Need to Know about the End Times

Ron Rhodes, 2017


$14.95
Ships within
24 hours!


Strengthen your faith and find real hope for the future in this extensive resource that provides concise answers to your most burning questions about Bible prophecy and the end times. Topics include everything from how to interpret prophecy to clarifying the perplexing specifics of the rapture, the antichrist, and the afterlife. Respected Bible scholar Ron Rhodes addresses questions many are asking, such as...
Is it important that we be aware of the signs of the times?
Do Christians agree about the role of America in Bible prophecy?
Is there biblical evidence that the church will escape the tribulation period?
Will only believers enter into Christ's millennial kingdom?
In what way will the heavens and earth be made "new"?
Whether you're looking for quick instruction or you're eager to go deeper, this accessible Q&A-style guide will help you navigate prophetic Scripture passages and better understand matters of eternal significance. 250 pages, paperback.
More Information, Table of Contents, Author Profile
---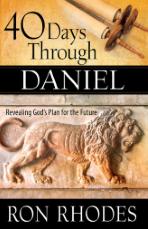 40 DAYS THROUGH DANIEL
Revealing God's Plan for the Future

Ron Rhodes, 2016


$14.95
Ships within
24 hours!


The book of Daniel holds the distinction of being one of the most important prophetic books in the Bible--and one of the most challenging to understand. Now you can unearth its inspiring lessons and enduring truths in just 40 daily readings. You'll be amazed to see how prophecies from the sixth century BC are unfolding today. To help you personally interact with the vital truths of Daniel, trusted Bible teacher Ron Rhodes provides...
easy-to-understand notes on each verse
brief summaries of the most important ideas
helpful cross-references on relevant topics
practical applications to everyday life
thought-provoking conversation starters
As you see God's faithfulness on display in the lions' den, in the fiery furnace, and in the rise and fall of world empires, you'll gain a deep sense that God is in control. 298 pages, paperback, bibliography.
More Information, Table of Contents, Author Profile
---
THE 8 GREAT DEBATES OF BIBLE PROPHECY
Understanding the Ongoing Controversies

Ron Rhodes, 2014


$14.95
Ships within
24 hours!


You've heard about the tribulation, millennium, rapture, and antichrist, but you may wonder, what's all the debating about? Do most Christians agree on the big issues? And what about other topics—dispensationalism, interpretive views, timing of events…are they too complex for most folks to understand? Not at all! In this concise and easy-to-read review, respected Bible teacher Ron Rhodes identifies eight of the most important end-times discussions. Avoiding complex arguments, he highlights the most important biblical passages, summarizes a few of the most popular interpretations, and provides succinct conclusions. He demonstrates that the Bible's end-times teaching is intended to be a blessing for every believer. As you compare and contrast the various viewpoints, you'll be able to enjoy constructive conversations with other Christians and support your own informed convictions. You'll also enrich your reading of the Scriptures and see how passages fit together in God's great plan for the ages. 282 pages, paperback, bibliography.
More Information, Table of Contents, Author Profile
---
WHAT HAPPENS AFTER LIFE?
21 Amazing Revelations About Heaven and Hell

Ron Rhodes, 2014



Do you wonder what happens when you die? If so, you'll love these short, inspirational explanations of the Bible's most encouraging teachings about heaven. Trusted Bible teacher Ron Rhodes combines his rock-solid scriptural insight with illustrations from leaders throughout church history. Each chapter is short enough to read in one sitting and zeroes in on a single encouraging truth. You will quickly find your fears and doubts replaced with confidence in these truths:
Death is a transition into a wonderful life, not a fearful end.
You will enjoy eternity in a wonderful new body.
You will be reunited with Christian loved ones.
Sin, sorrow, sickness, and pain will be no more.
Best of all, you will enjoy face-to-face fellowship with God.
Bypassing philosophical arguments and contentious debates, this reassuring look at the clear teaching of the Bible will empower you to embrace the future with hope and joy. 170 pages, paperback.
More Information, Table of Contents, Author Profile
More Books on the Afterlife
---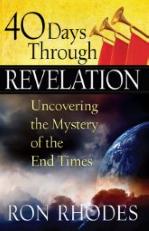 40 DAYS THROUGH REVELATION
Uncovering the Mystery of the End Times

Ron Rhodes, 2013



The book of Revelation begins and ends with guarantees that its inspiring message leads to blessing. Popular Bible teacher and author Ron Rhodes guides readers on an encouraging journey through this prophetic book, interpreting its picturesque language and revealing its reassuring promises. Each short chapter is perfect for a group Bible study or a personal quiet time and includes…
Scripture Reading and Insights—a short passage of Revelation and easy-to-understand notes on each verse
Major Themes—brief summaries of the most important ideas
Digging Deeper with Cross-References—several other passages readers can look up on relevant topics
Life Lessons—practical and helpful applications to everyday life
Questions for Reflection and Discussion—thought-provoking starters for group discussions or personal journaling
Readers who may have been confused or intimidated by Revelation will appreciate this easy-to-understand and practical presentation of its empowering truths. 304 pages, paperback, bibliography.
More Information, Table of Contents, Author Profile
---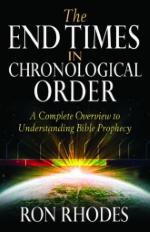 THE END TIMES IN CHRONOLOGICAL ORDER
A Complete Overview to Understanding Bible Prophecy

Ron Rhodes, 2012



Bible prophecy expert Ron Rhodes offers an easy-to-understand yet detailed chronology and explanation of end-times events. The chapters are arranged around the major end-times themes: the rapture, the tribulation, the millennial kingdom, and the eternal state. Each chapter begins with a list of the specific events it covers, making this an extremely user-friendly chronological guide to end-times biblical prophecy. Rhodes allows for various interpretations among Christians. Yet the sequence he describes is faithful to the biblical text, based on a literal approach to prophecy, and held by many Bible scholars. As readers discover that they really can understand Bible prophecy, they will come to love and trust the Scriptures like never before. 240 pages, paperback.

More Information, Table of Contents, Author Profile
---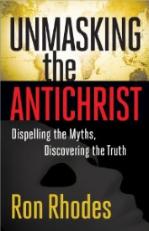 UNMASKING THE ANTICHRIST
Dispelling the Myths, Discovering the Truth

Ron Rhodes, 2012



The identity of the Antichrist is a topic of hot debate today. Adding fuel to the flame of rampant speculation are voices saying the Antichrist might be a Muslim or a Jew—a view that respected Bible scholar and bestselling author Ron Rhodes argues against in this revealing, Scripture-based exploration of:
What God's Word does and does not tell us about the Antichrist
The advance signs, power moves, and eventual fall of this person
The mysterious "Gog"—leader of Northern military coalition mentioned in Ezekiel
It is time for a trustworthy study of this topic to take the place of emotion-based suspicions. Believers, followers of end-times news, and anyone anxiously watching the turmoil of today's political landscape will be thankful for this thorough, straightforward resource. Excellent for church and personal libraries. 249 pages, paperback.
More Information, Table of Contents, Author Profile
---
CYBER MELTDOWN
Bible Prophecy and the Imminent Threat of Cyberterrorism

Ron Rhodes, 2011



Respected Bible scholar Ron Rhodes, author of The Coming Oil Storm, addresses another timely issue with integrity in this exploration of how over-dependence on technology puts the nation at risk for cyberattacks and sets the stage for the end times. With up-to-date information, Rhodes prepares readers for the possibility of technology-based warfare and helps them view it in a biblical context as he addresses the following hot topics:
What Christians need to know about cybercontrol and the Antichrist
What technology and security experts have to say about the risks
The validity of the threat of cyberterrorism
What a cyberattack against the U.S. would look like
The possible role of cyberattacks in end-time wars
Both captivating and helpful, this compelling resource provides the truth behind the technology and its likely role in God's plan for the future. 281 pages, paperback, appendix, bibliography, index.
More Information, Table of Contents, Author Profile
---
THE COMING OIL STORM
The Imminent End of Oil... and Its Strategic Global Role in End-times Prophecy

Ron Rhodes, 2010


$13.95
Ships within
24 hours!


Ron Rhodes, a leading scholar on biblical prophecy, reveals how looming tensions over oil factor into end-time global alignments and how they may lead to a dramatic shift in the balance of power in the world. Much of the world's oil is in the custody of unstable and sometimes hostile regimes. Nations around the world are positioning themselves to protect their shrinking piece of the pie of dwindling oil reserves. Global tensions continue to rise. In The Coming Oil Storm Rhodes documents the role of Islam as the religion in control of most of the world's oil reserves and shows convincingly that once Muslims are in possession of the two swords of oil and nuclear weapons, they will feel empowered to act as they wish. Oil could even play a role in the path to Armageddon. The Coming Oil Storm is an essential guide for understanding the state of the world today…and what's yet to come. 218 pages, paperback, appendix, bibliography.
More Information, Table of Contents, Author Profile.
---
THE POPULAR DICTIONARY OF BIBLE PROPHECY
More than 350 Terms and Concepts Defined

Ron Rhodes, 2010



This wonderfully easy-to-use tool explains every prophetic term in the Bible clearly and concisely. Definitions are arranged from A to Z so readers can quickly and easily find any word or phrase that is important for understanding Bible prophecy. Many entries include relevant Bible verses as well as helpful insights from the original languages (Hebrew or Greek) and from archaeology and history. Readers will discover how terms work together to build a systematic end-times theology. Where various interpretations are possible, a generous explanation of the different viewpoints is followed by the author's reasons for holding his view. 340 pages, paperback.

More Information, Author Profile
---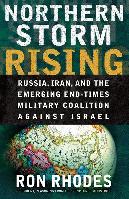 NORTHERN STORM RISING: Russia, Iran, and the Emerging End-Times Military Coalition Against Israel

Ron Rhodes, 2008



Almost 2700 years ago, the prophet Ezekiel detailed a massive end-times attack against Israel. The coalition he describes is still making headlines today. Bible scholar Ron Rhodes analyzes current events in the light of biblical prophecy and empowers readers to "interpret the signs of the times" (Matthew 16:3). This up-to-date assessment of the situation in the Middle East reveals vital information about... financial and political ties between the group of nations north of Israel; Muslim leaders' growing antagonism toward Israel and the United States; Iran's development of nuclear weapons and the resulting threat to global security; The polarization of nations supporting extremist Islam and the rest of the world; Globalization and its role in setting the stage for a cataclysmic war. 246 pages, paper, appendix, bibliography. View: Pre-Tribulation Rapture.

More Information, Table of Contents, Author Profile
---
TOP | HOME
Copyright 2011-2017 by Cliffside Publishing House